"A bittersweet story filled with emotions and a cast of characters you will love and root for..."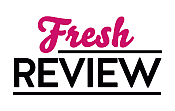 Reviewed by Patricia Pascale
Posted September 10, 2020

Sarah Jane Jackson is fifteen years old and pregnant. The father is the son of their Mexican gardener, but he has since left the area. Sarah Jane now has to face her parents alone, who are shocked and unforgiving. There is no way they would welcome someone of a different background, their now-tarnished daughter, or the child into their home. . . Her mother wants nothing to do with her and her minister father is unwilling to help. Sarah Jane is shipped off to an unwed mothers' home to await the birth. Then, according to the law, in this era, Sarah Jane had no choice but to give the baby up for adoption. She was never going home again. Her Aunt Ruthie will bring her up. Then after giving birth to twin daughters, Sarah Jane is heartbroken at having to give up her babies. However, she will try to forget her pain and build a new life with Aunt Ruthie in a new town, rather than try to make her parents understand.
Sarah Jane, now known as Miss Janie, grows up and has a nice life in Birthright. It's a small, friendly town, and Aunt Ruthie is well admired. She gets Janie a job at the local school and in time, Janie becomes the school secretary. Everyone loves her and she gets attached to two teen girls from broken homes.
Kayla Green is biracial (half-black and half-white) and her family left for California telling Kayla they would send for her later. They never did. Teresa Mendoza, because of her mother, was labeled trailer trash, and Teresa had to hide from her mother's constant flow of drunken boyfriends. Miss Janie adopts both girls and they try to become a happy family unit, but not without struggles along the way.
Miss Janie's nephew, Noah, eventually comes to live with them, and earns his keep by taking care of the books and any needed repairs. because of his help, Miss Janie made it possible for Noah to go to collegeand become a lawyer and private investigator. For as long as he was there, Noah had a crush on Teresa and kissed her once. He never forgot it and neither did she.
But when both girls turned eighteen, they left to make their future. They'd send cards here and there, but neither have returned because they were both making disasters of their lives and they didn't want to disappoint Miss Janie.
Ten years have passed since and Miss Janie has become very ill and is counting her days. She has cancer and Alzheimer's and has trouble with her memory. She begs Noah to find her girls and return them to her so she can spend her final days with them. When they have their reunion, things have changed. With everyone back under the same roof, will they be able to make the most of the time Miss Janie has left?
A bittersweet story filled with emotions and a cast of characters you will love and root for, MISS JANIE'S GIRLS is a pure delight. and her heart is warm and loving. It is an exciting journey in finding home, healing, and hope, showcased in Carolyn Brown's signature heartwarming way. An excellent story with tears, laughter, and tiny twists along the way to a happy ending. I loved it and so will you. Another winner for Carolyn Brown.
SUMMARY
A bittersweet reunion becomes a time for looking back and starting over in a heartwarming new novel from New York Times bestselling author Carolyn Brown.
Miss Janie is at the end of a long and full life, but she has no intention of crossing that finish line until she's found her girls…
It's been ten years since Teresa and Kayla shook off the dust of Birthright, Texas, went their separate ways, and never looked back. Apart from their foster mom, Miss Janie, they don't have many fond memories of their hometown. Or of each other. Still, neither can forget the kind woman who opened her home and heart to two teenagers in need.
When a private investigator—who just happens to be Miss Janie's handsome nephew—tracks them both down and tells them Miss Janie is dying, Teresa and Kayla know deep down that they've got to be there for her as she had been there for them.
With Teresa and Kayla together again under the same roof, old tensions may flare, but with Miss Janie's help, they might rediscover that home is the perfect place for new beginnings.
Excerpt
Birthright, Texas, population 40, was the only place Noah Jackson ever truly felt at home, so why was he dreading going back there? He kept time to the country music on his truck's radio has he fought the Houston traffic. Once he was through town the drive north would be a piece of cake. In five hours, he'd be sitting in his great-aunt's driveway. By supper time he should be unpacked and moved into the big two-story house on the east end of the town.
"Town," he chuckled. "Birthright can barely be called a community these days."
The bumper to bumper vehicles finally broke up and he could drive the speed limit. He'd promised Miss Janie, his great-aunt, two years ago that when she needed him to come stay with her and manage her affairs, he would be there. She was his last living relative, and he owed her that much and more for always having a stable place for him and his parents to land between Army bases.
A week ago, Miss Janie had called him. "It's time," she had said. "The doctor told me today that I've got cancer in addition to this forgetting disease"—she refused to call it Alzheimer's—"and it's not treatable. The cancer is going to cause the other problem to speed up, so I need you to come home, Noah. Please don't let me die alone in a nursing home."
"I've just finished a case," he had told her. "I'll get things in order here and be there the first of the week. Can you manage until then?"
"Sam comes by every day," she answered, "…but he won't let me drive anymore. I forget how to get home even from church. I hate that I have to disrupt your life, darlin', but I want you here with me…" she paused and took a deep breath, "…and I want you to find Teresa and Kayla. You're a private investigator so you can do it. I need them here with me."
His head had swirled around in circles that day as he promised to do his best to find the two girls that Miss Janie had fostered more than a decade ago. He had no idea where they might be since neither had kept in touch with Miss Janie very well. She had mentioned getting a few Christmas cards and a couple of letters from one of them. On her birthday last March, she'd cried because neither of them had come home to see her ever. Noah had wanted to strangle the both of them.
A loud horn in the vehicle behind him snapped him back to the present. The light had turned green, and he was first in line. He took his foot off the brake, but his mind kept going back to Miss Janie as he drove.
Two years ago, she'd called him when she was first diagnosed with Alzheimer's. He'd driven up to see her that weekend, and she had insisted that he start the proceedings to put her affairs in order. Now he had power of attorney and was the executor of her will. For the past year, he'd paid her bills because she couldn't remember if or when she had taken care of them.
That was the day she'd told him about the babies she had given birth to back when she was sixteen. He had wanted to do more than strangle his great-grandparents for the way they had treated his sweet aunt. Once he'd done some research, though, he found out that was not an isolated case. Women who were under eighteen had to abide by their parents' decisions concerning their rights to keep a baby or babies, as had been the case for Miss Janie. Her parents, Arnold and Ethyl, had made her give the babies up for adoption and had then parked her in Birthright, Texas with an old-maid aunt.
"I wanted to keep them so badly." Miss Janie had wept into a lace-edged hanky when she told them about them. "Aunt Ruthie told me later that she even offered to help me raise them, but Mama said I'd shamed the family name. We weren't supposed to ever talk about it, but Aunt Ruthie and I did, and we celebrated their birthday every year."
Just thinking about how distraught she'd been even after so many years, put a tear in Noah's eye. If his father, General Adam Jackson, had been alive, he would have told him for the hundredth time that he was soft—that he should have joined the Army so they could make a man out of him.
Even though Noah finished law school, landed a job in a big Houston firm, and had been very successful for the next two years, The General, as Noah called him, had died a disappointed man. His only child had not followed in his footsteps, or his grandfather, Luther's for that matter.
The General would be even more disappointed if he'd been alive when Noah gave up his position in the law firm and went to work with his friend, Daniel, as a Private Investigator. The old man would probably turn over in his grave if he knew that Noah was having doubts about staying with that job and was glad to have a few weeks or months in Birthright to decide what to do with his life.
"You can shoulder part of the blame for this," Noah whispered as he passed the sign welcoming him to Fairfield, Texas, population 2951. "You were rooted in the Army, but the only roots you gave me was Miss Janie's place. In my mind, that was going home. I've had wings, but no roots, Dad. At thirty-one, I'm ready to stop chasing my passion and settle down to it."
You will join the Army when you finish college. His father's last words when he and Noah's mother left him at the university came back to haunt him. Maybe if he had done what the General wanted him to do, then he would have put down roots in the Army, and this feeling of dread wouldn't be getting heavier with every mile.
He pretended he was in court and had to defend the feeling in his heart. Dread was not because he was going back to Birthright, but it had to do with the fact he would be watching the only living relative he had left die by degrees. She might not even know him by the time she drew her last breath. That was the sorry culprit taking away his happiness over going home.
You always were too soft for your own good. The General's words popped into his head again. I've been gone too much to make a man out of you, but the Army will take care of that, and then I can be proud of you.
"The only person ever proud of me was Miss Janie," he muttered. "She came to my college graduation, encouraged me to get my law degree, stood by me through bad times as well as the good ones. She's told me more than once to follow my dreams, even if they changed by the week."
The chains holding back his happiness began to loosen as he got closer to Birthright, and by the time he pulled into the driveway, he was whistling. Miss Janie was sitting on the porch swing, and she got up, shuffled over to the top of the stairs and held out her arms for a hug.
Noah was home.
He walked into her arms and peace filled his whole being when she hugged him. No matter what happened in the next few months, he could face it, because this was where he belonged.
"I'm so glad you are home. I can rest easy now," she said. "Your first job is to find Teresa and Kayla. I need to see them before I die."
"I'll do my best." Noah promised, but he sure didn't look forward to bringing Miss Janie's two foster daughters back into the house after the way they had left and never even returned for a short visit.
"I have faith in you." She tiptoed and kissed him on the cheek.
---
What do you think about this review?
Comments
No comments posted.

Registered users may leave comments.
Log in or register now!