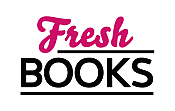 Books to enjoy in May! Let your reading blosson!
"Magic, Politics, and Vampires...Oh My!"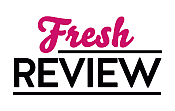 Reviewed by Victoria Merrick
Posted September 10, 2020

Political revolution has never been so interesting! As someone who avoids all things political, H.G. Parry's A DECLARATION OF THE RIGHTS OF MAGICIANS dragged me into a world of magic with beautifully crafted words leaving me begging for more. Some of our main characters, Pitt and Wilberforce, along with several other compelling historical figures, are fighting not only to free slaves but give people rights to the magic they are born with and unable to use depending on an individual's social status.
Working hard to do what is right while not getting caught breaking the laws themselves, we watch as rules are changed and new laws are enforced across London and France. We see slaves fighting for their lives in Haiti, trying to break free of magical compulsion. Not only is magic prominent in royalty and commoners alike, but vampires are still alive after having been thought to be extinct. Magic is illegal to all except the upper classes, and only then in very few specified circumstances such as self-defense. When magic evolves in individuals later in life, it is considered a broken law and a lifetime sentence in infamous prisons such as the Bastille, under the ever-present watch of the Knights of Templar. At the heart of Parry's story of revolution is a young lawyer fighting for a commoner who used his magic to illegally protect his wife from a home invasion and now is facing a long term in prison.
Different types of magic are seen in several of our characters from something as simple as telekinesis to a more dangerous form, such as shadow and necromancers. Some can influence the decisions of others with words, a skill helpful when attempting to pass certain laws in a room full of opposing opinions. Not only are our characters attempting to reform physical magic, they are also trying to rid the practice of force-feeding slaves a magical potion that causes full obedience. These individuals are not even able to scream when being whipped. Following Parry's magical revolution was an amazing whirlwind of emotions.
At times the political scenes were difficult to read, however that reflects on my personal preferences in literature. The magic and fantasy aspects I gobbled up like I hadn't read in months. Due to the politics taking a slight toll on my brain, as well as wishing there was more in the novel about Fina and the Haitian slaves I am giving this book four stars. A DECLARATION OF THE RIGHTS OF MAGICIANS is the perfect story for any history and fantasy lover to pick up as soon as possible. I promise it will be worth the read.
SUMMARY
A sweeping tale of revolution and wonder in a world not quite like our own, A Declaration of the Rights of Magicians is a genre-defying story of magic, war, and the struggle for freedom in the early modern world.
It is the Age of Enlightenment -- of new and magical political movements, from the necromancer Robespierre calling for revolution in France, to the weather mage Toussaint L'Ouverture leading the slaves of Haiti in their fight for freedom, to the bold new Prime Minister William Pitt weighing the legalization of magic amongst commoners in Britain and abolition throughout its colonies overseas. But amidst all of the upheaval of the early modern world, there is an unknown force inciting all of human civilization into violent conflict. And it will require the combined efforts of revolutionaries, magicians, and abolitionists to unmask this hidden enemy before the whole world falls to darkness and chaos. For more from H. G. Parry, check out The Unlikely Escape of Uriah Heep.
---
What do you think about this review?
Comments
No comments posted.

Registered users may leave comments.
Log in or register now!