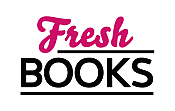 April showers are here, settle with a great read!
"A New Murder For The Books"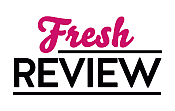 Reviewed by Alison Ellis
Posted September 8, 2020

Jenna Quinn just can't seem to stay out of trouble. Fleeing her hometown of Charlotte after being wrongfully accused of a crime, she ends up in Hokes Folly, North Carolina. Her uncle that she hasn't seen for years has invited her to stay with him and help him out at his bookstore until she can get back on her feet again. After a long drive she wakes the next morning to find her uncle dead at the bottom of the stairs. As shocking as that is, what is even more astonishing is the fact that her uncle left his entire estate to her. This places her as the prime suspect in his murder. Jenna's first instinct is to run. How can this be happening to her…again? With the help of new friends, Jenna decides to stay, at least until her uncle's murderer is found. But will Jenna be next?
This is book one in the new cozy mystery series based on an antique bookshop, and what a debut it is! The small town bookstore setting is perfectly imperfect. The characters are charming and although they are all fundamentally different, (from the quirky neighbors, a handsome homicide detective, and the down-on-his-luck former employee) they are all relatable and entertaining to get to know. I loved the down to earth aspect of Jenna's demeanor and I can't wait to see what happens to her next. The plotline was well thought out and kept me guessing throughout and the twisty ending will leave readers stunned.
FOR WHOM THE BOOK TOLLS is a fabulous new addition to the cozy mystery club. Grab this one and curl up for a trip to Hokes Folly, North Carolina. The trip is well worth it.
SUMMARY
Trouble follows Jenna Quinn wherever she goes. Fleeing some unsavory doings in her hometown of Charlotte, Jenna accepts her uncle's gracious invitation to stay with him in small-town Hokes Folly, NC. In exchange, she'll help him out in his antiquarian bookstore. But soon after she arrives, Jenna finds her uncle's body crumpled at the base of the staircase between his apartment and the bookstore.

Before the tragedy even sinks in, Jenna learns that she's inherited almost everything her uncle owned: the store and apartment, as well as his not-so-meager savings and the payout from a life insurance policy...which adds up to more than a million dollars. This is all news to Jenna--bad news, once the police get wind of her windfall. An ill wind, indeed, as a second murder cements Jenna's status as the prime suspect in both deaths.

Jenna can hit the road again, taking her chances that she can elude trouble along the way. Or she can stick it out in Hokes Folly, take over the bookstore, and try to sleuth out her uncle's killer. On the one hand, she's made some wonderful new friends, and she feels she can thrive in the genial small-town environment. On the other hand, trouble knows her address--and so does the killer, who is determined to write the final page of Jenna's story.
---
What do you think about this review?
Comments
No comments posted.

Registered users may leave comments.
Log in or register now!