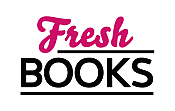 Explore new books in September
"A child needs rescuing, and he's not the only one"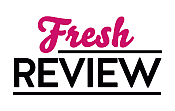 Reviewed by Clare O'Beara
Posted September 8, 2020

Romance Romantic | Inspirational Romance
Corbin Beck is a teaching professor hard at work at his home in Bethlehem Springs. As the story opens, he discovers a crying toddler has been dumped on his doorstep. Despite the age difference, a note informs him that little Mikey is his brother. And their mom needs him to care for the CHILD ON HIS DOORSTEP, just temporarily.
Samantha Alcorn secretly knew about the child abandonment story, and was ready to come and help Mikey if he was in distress. But the plan is for Corbin to adapt his household to care for a baby, with Samantha's aid. All I can say is, don't try this at home. Samantha seems like a nice person, and she doesn't like lying. But she has a serious issue on her mind, and she thinks that she doesn't deserve a family – she must have been browbeaten in her past. This lady is a recovering alcoholic and all Corbin knows is that they were in high school together and she left town for a while, before coming back to work in diners. If he knew about the drink problem she used to have, he might not want to be friendly with her – his mom and dad are completely unreliable.
The story progresses from here, with a nice touch being a dog rescue centre where Samantha volunteers, Rescue Haven. Between caring for dogs, supervising a young bunch of eager helpers, and designing and building a float for the festival, this nice lady has enough work to keep busy. But she loves kids, and she's good with little Mikey. And don't kids know it. We meet quite a few townsfolk, all with names, families and backgrounds.
Some of this tale is good old-fashioned fun, and some of it dwells on a more serious side. Samantha has made mistakes while immature, but has grown past them, as have other townsfolk. She makes friends. While Corbin appears to be the good guy, I quickly saw that his past had made him judgemental and he'd have to start opening up and trusting people if anything in his life was to change. Lee Tobin McClain has provided a highly entertaining read in her 'Rescue Haven' series, and the adventure contains a romance suitable for any age of reader. CHILD ON HIS DOORSTEP certainly gave me food for thought and livened up my day, with this warm summery feel-good tale of maturing and redemption while caring for an unexpected responsibility.
SUMMARY
Enjoy this heartfelt romance about hope, forgiveness and second chances from USA Today bestselling author Lee Tobin McClain, part of the wholesome Rescue Haven series.

He needed only a nanny… but in her he's found so much more.

Suddenly a father after his little brother is abandoned on his doorstep, Corbin Beck has no idea how to care for a toddler. Thankfully, former hometown party girl Samantha Alcorn is making a fresh start as a live-in nanny. As Corbin bonds with little Mikey—and sparks fly with Samantha—they begin to feel like a family. But Samantha's secret could change everything…

From Love Inspired: Uplifting stories of faith, forgiveness, and hope.
---
What do you think about this review?
Comments
No comments posted.

Registered users may leave comments.
Log in or register now!