"Continuing an epic tale"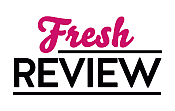 Reviewed by Gabrielle Lee
Posted September 7, 2020

A BOND UNDONE by Jin Yong is the second book in the famous Chinese classic series: The Legends of Condor Heroes. In this next installment we continue following the lives of the two young men. Guo Jing and Yang Kang have many adventures as they try to figure out where their lives will take them. What will befall these two men, and can they survive it all with both their minds and their bodies intact?
Once again, I was immersed in an exciting tale of ancient warriors and a time gone by. The author continues to build a wonderful world full of vivid beauty and strong characters. This book starts right where the first one left off, so readers need to be familiar with book one to understand what happens in this second installment. There is romance, action and so many challenges that these men must face as they go about their lives. I enjoyed both men and their adventures. They each must find their own way and come to an understanding and acceptance of their past and decide if and how to fight for their future. The story moves along quickly and kept my attention all the way to the end. As we go through the adventures we learn about different martial arts and different places. There is a lot going on in this book and readers can enjoy all the action and immerse themselves in some Asian culture to see as well as maybe to begin to understand why the characters act the way that they do.
I felt that this book translated better than the first and enjoyed it all the more for it. The story is full of so many enchanting characters that grab you right from the start with their antics. As I followed the characters in this book, I felt more of a connection to them and the emotions shined through. I enjoyed getting to know the characters in a deeper way and am eager to see just what they will deal with next. A BOND UNDONE pulls the reader into a wondrous world full of martial arts and Asian culture. It has all the ingredients of a classic and complex tale of old. I think that if you enjoy epic tales of adventure you will enjoy this book. Jin Yong writes a tale that continues to develop and brings to life a beautiful country and culture to many readers and this translation helps to bring it to many more across the world. This is only the start of the adventures for these men and their lives will continue to evolve in each new book of this series and I am eager to see just where they will land at the end of it all.
SUMMARY
A Bond Undone is the second book in Jin Yong's epic Chinese classic and phenomenon Legends of Condor Heroes series, published in the US for the first time!
In the Jin capital of Zhongdu, Guo Jing learns the truth of his father's death and finds he is now betrothed, against his will, to two women. Neither of them is his sweetheart Lotus Huang.

Torn between following his heart and fulfilling his filial duty, Guo Jing journeys through the country of his parents with Lotus, encountering mysterious martial heroes and becoming drawn into the struggle for the supreme martial text, the Nine Yin Manual. But his past is catching up with him. The widow of an evil man he accidentally killed as a child has tracked him down, intent on revenge.
Meanwhile, his true parentage at last revealed, Yang Kang, the young prince Guo Jing must face in the Garden of the Eight Drunken Immortals, is forced to choose his destiny. Will he continue to enjoy the life of wealth and privilege afforded to him by the invader of his homeland, or give up all he has known to avenge his parents?
---
What do you think about this review?
Comments
No comments posted.

Registered users may leave comments.
Log in or register now!