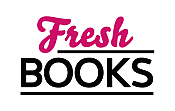 April showers are here, settle with a great read!
"The tangled webs we weave will always come undone..."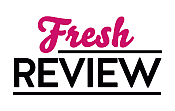 Reviewed by Alison Ellis
Posted September 3, 2020

Daisy is a primary school teacher and her husband Simon is an interior decorator. After years of trying, they finally have daughter Millie. Life should be perfect, except it's not. Simon starts drinking too much and Daisy is left to pick up the pieces he leaves behind. Sheltering Millie from it has become harder to do, but Daisy is determined to protect her family at any cost. Simon likes to drink, so what? He doesn't see a problem with it, he's just letting off some steam. Anything that happens in the haze of his drinking should be forgotten because he was drunk. No big deal. Right?
One night at a party hosted by longtime friend Connie and her husband, Daisy runs into another old college friend, Daryll. Daisy is immediately annoyed and wishes she would have stayed home in the protected little world she has cultivated. Simon has other ideas. Simon and Daryll seem to hit it off immediately. As one drink turns to two, then three, and then bottles later, the events of that night send them on a life-altering path. Every lie, omission, and overlooked detail comes crashing down and end up hurting the ones they love the most.
LIES, LIES, LIES is a psychological thriller will so many unsettling twists and turns. The writing is exceptional and will keep you unapologetically engaged from page one. The accusations and assumptions fly, and secrets beg to remain buried. The author writes from both Simon and Daisy's points of view, which adds so much depth to this story. What one assumes to be the truth is questioned when looked at from a different perspective. The supporting characters are also very well-scripted. This group of friends has known each other since their college days, so there is a depth to those friendships that really shines through during Simon and Daisy's marital ups and downs and in the darkest moments.
As the story winds down, or more accurately winds up, in the end, I found it to be a little too unbelievable. Some events were so out there and quickly wound up that it felt rushed. Nonetheless, LIES, LIES, LIES is a new-to-me author and I will definitely read more from her based on my experience with this book.
SUMMARY
Daisy and Simon's marriage isn't what it seems…

After years together, the arrival of longed-for daughter Millie sealed everything in place. They're a happy little family of three.

So what if Simon drinks a bit too much sometimes—Daisy's used to it. She knows he's just letting off steam. Until one night at a party things spiral horribly out of control. And their happy little family of three will never be the same again.

In Lies, Lies, Lies, Sunday Times bestselling author Adele Parks explores the darkest corners of a relationship in free fall in a mesmerizing tale of marriage and secrets.
---
What do you think about this review?
Comments
No comments posted.

Registered users may leave comments.
Log in or register now!