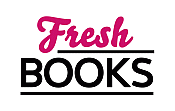 Spring for these books in March
"A parent who will stop at nothing to find their child."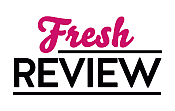 Reviewed by Angie Elle
Posted August 22, 2020

THE OTHER PEOPLE is the story of a man who loses everything in the blink of an eye but refuses to believe it. So he spends the next three years of his life looking for his 'dead' daughter, and that's when things really get interesting. Twists and turns abound, but Gabe's faith in finding out what happened to his wife and daughter never wavers.
I really liked the main characters in this book. Gabe was believably flawed, had a lot of regrets, and was someone I think a lot of readers will relate to. Katie was a single mom doing her best to make ends meet while struggling to keep her children safe. Fran was more of a wildcard and you never knew what was going on with her, but her story was interesting nonetheless. There are a lot of secondary players in this story that were cloaked in suspicion, and that served to make the story even more exciting. Especially since you could never pinpoint exactly who these people were, and what part, if any, they had in the murder of Gabe's family. But one thing is clear; they are all linked somehow.
This book felt mostly about Gabe's journey, and while there were other 'main' characters, I feel like they were along for the ride. Every one of the secondary characters held a secret about Gabe's life, some of those secrets he was privy and some not. But as everything unfolded, the hits kept on coming. And not only were the secrets being kept a shocker, but so were the people holding them. But Gabe never gave up, and I admired him for that. The way his relationship with Katie unfolded by necessity was an interesting part of the story, and I like that it happened over the span of years.
I will say the only thing that left me unsatisfied was the paranormal aspect of this story. Usually, that's something I love, but it needs to be tempered with a credible explanation. I feel like that was missing here, and it was something I was longing for. Having said that, Gabe is a character who will stick with me for a long time, and I thoroughly enjoyed his journey and his dedication to finding out what happened to his daughter. THE OTHER PEOPLE was ultimately a story of a parent that will stop at nothing to find out what happened to their child, and it captured that perfectly.
SUMMARY
A gripping thriller about a man's quest for the daughter no one else believes is still alive, from the acclaimed author of The Chalk Man and The Hiding Place.

An ID Book Club Selection • "C. J. Tudor is terrific. I can't wait to see what she does next."—Harlan Coben, #1 New York Times bestselling author

Q: Why are you called the Other People?
A: We are people just like you. People to whom terrible things have happened. We've found solace not in forgiveness or forgetting. But in helping each other find justice.

Driving home one night, stuck behind a rusty old car, Gabe sees a little girl's face appear in its rear window. She mouths one word: Daddy. It's his five-year-old daughter, Izzy. He never sees her again.

Three years later, Gabe spends his days and nights traveling up and down the highway, searching for the car that took his daughter, refusing to give up hope, even though most people believe she's dead.

When the car that he saw escape with his little girl is found abandoned with a body inside, Gabe must confront not just the day Izzy disappeared but the painful events from his past now dredged to the surface.

Q: What sort of justice?
A: That depends on the individual. But our ethos is a punishment that fits the crime.

Fran and her daughter, Alice, also put in a lot of miles on the road. Not searching. Running. Because Fran knows what really happened to Gabe's daughter. She knows who is responsible. And she knows what they will do if they ever catch up to her and Alice.

Q: Can I request to have someone killed?
A: If your Request is acceptable, and unless there are exceptional circumstances, we fulfill all Requests.
---
What do you think about this review?
Comments
No comments posted.

Registered users may leave comments.
Log in or register now!