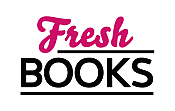 Pick up great June books for summer reading
"A competitive archer at the 1904 steampunk Olympics"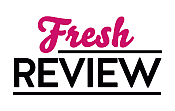 Reviewed by Clare O'Beara
Posted August 22, 2020

Romance Fantasy | Fantasy Steampunk | Science Fiction Alternate History
Cora Maxwell is a highly competitive archer in 1904, and she is headed to the Olympic Games which are held in St. Louis, Missouri. Cora suffered an injury but has recovered to full strength by use of a muscle tensing machine called the Electro-Flex. She has put her name to publicity for this wondrous invention. Electro-Flex inventor Adam Levett is attending the World's Fair also held in this city. When they meet, it is like A SHOT TO THE HEART.
This novella in the lively Sass and Steam series is a steampunkish roll of amusing inventions, from the floor-cleaning metal rats, to the motorised underwater dragons. Of course, there's an airship, saved for last, as well as more mundane features like electrical toasters. Electricity is so new that Cora is awestruck by seeing an entire section of the city lighting up at night. Before long though, her practical and creative mind is proposing pocket-sized gramophones. The bookish inventor chappie lapping this up unfortunately gets into trouble with his boss, his rivals and a reporter for a scandal sheet. But does he care? No! He's just found a lady after his own heart.
Cora is a splendid character, so sure of herself and her skills that she challenges a male archer, while she has no back-up of a coach or team-mates, not even family members. She hasn't much experience with men, but in her day, a woman who discredited the quite new Olympic Games might well be thrown out of competition. Despite her modified Victorian garb, she has quite racy ideas, which she can't afford to share.
Catherine Stein, who lives in Michigan, has written several steampunk stories, from How To Seduce A Spy to Eden's Voice. Readers new to steampunk will find a heady mix of slightly altered history, inventions, danger and good cheer. The Victorian era brought new inventions to the market at an incredible rate, so writers build on that and add some bells and whistles. This is the first time I've seen an early Olympics used as a plot device, though it's being held in conjunction with a World Fair absolutely begs for this use. Readers should be aware that although many steampunk tales are suitable for YA readers, A SHOT TO THE HEART is an adult romance. And tremendous fun.
SUMMARY
The best shot of these Olympic Games is coming from Cupid's bow.

Competitive archer Cora Maxwell will let nothing stop her quest to compete at the 1904 Olympic Games. Not even a devastating injury to her arm. With the help of a mechanical device known as the Electro-Flex, Cora has worked her way back to top form—and she's found a long-distance friend in the machine's inventor. She's ready to shoot for gold and she's thrilled to have a fan to cheer her on.

Inventor Adam Levett harbors a secret love for his athletic friend, but he values their friendship too highly to risk revealing his feelings. When they meet in person for the World's Fair and the Olympics, he plans to cheer her to victory, but he won't allow himself to hope for more. Until a searing kiss makes him suspect the attraction might not be as one-sided as he'd believed.

As the days tick down to Cora's competition, strange disturbances at the Fair threaten both Adam's career and her Olympic dream—as well as their evolving relationship. But these friends are no quitters, and together they square off against rogue dragons, electrical mishaps, and vicious competitors. Because in these Games, only true loyalty can win the heart of a champion.
---
What do you think about this review?
Comments
No comments posted.

Registered users may leave comments.
Log in or register now!