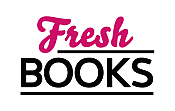 Pick up great June books for summer reading
"Feline sleuths with a magical touch assist local librarian investigating murder..."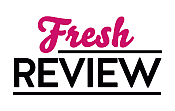 Reviewed by Ruth Castleberry
Posted August 20, 2020

Mystery Pet Lovers | Mystery Cozy
Elias Braeden plans to film a 10-episode revival of the Great Northern Baking Showdown in Mayville Heights until murder interrupts the production. A CASE OF CAT AND MOUSE, the 12th installment of the Magical Cats Mystery series by Sofie Kelly, is a beguiling adventure featuring Owen and Hercules, two fascinating felines with delightful personalities and intuitive sleuthing skills.
Eugenie Bowles-Hamilton, show co-host with musician Russell Perry, retains Kathleen Paulson to provide research for the show on the contestants' backgrounds along with providing bits of local color. Visiting the production area, Kathleen finds Kassi Tremayne, one of the judges, face down in a bowl of whipped cream, dead.
Since a lot of folks dislike Kassi, the list of suspects is long. After the police arrest Elias for Kassi's murder, Ruby Blackthrone begs Kathleen to find the real killer. Quickly out on bail and protesting his innocence, Elias announces production will continue, and he approaches Kathleen with the same request--to investigate. Kathleen begins to screen the contestants: Ray Nightengale, Caroline Peters, Richard Kent, Charlie Bacchus, Stacey Foster, and Kate Westin--for motive and opportunity.
Kathleen exchanges clues with boyfriend, police detective Marcus Gordon, and always gets a little assistance from Owen and Hercules, the magical cats. Hercules, a black and white tuxedo, passes through solid objects while Owen, a grey tabby, makes himself invisible at will. Both help Kathleen solve mysteries and catch killers. While Ms. Kelly offers no explanation for the two cats' remarkable powers, she also describes an almost telepathic ability to communicate between Kathleen and her feline companions. Interaction between the two felines and Kathleen is delightful and typically provokes a chuckle.
Kathleen harbors a soft spot for Wisteria Hill, the site of the feral cat colony, her cats' original home. When Roma and Eddie ask for her help to move the feral cat colony feeding station into safer quarters after an accident in the current quarters, she readily agrees.
Bottom line, Ms. Kelly writes a creative mystery with lots of red herrings, plenty of feline magic, and a little humor here and there. The characters feel like comfortable friends with their relationships evolving. The story's pace is even and steady. A CASE OF CAT AND MOUSE is purrfect for cozy mystery fans who love a little feline fantasy.
SUMMARY
A reality TV crew has come to town and brought librarian Kathleen Paulson and her two magical cats more than their fair share of real-life drama, in the newest installment of this New York Times bestselling series.

Spring has come to charming Mayville Heights, and with it, some Hollywood glamour. The little town is abuzz because the reboot of a popular baking TV show is filming there. Librarian Kathleen Paulson is working as an advisor on historical facts for the show, local restaurants are providing catering for the camera crews, and Kathleen's faithful felines, Hercules and Owen, are hoping there is a cat treat challenge.

But then Kathleen finds one of the judges dead. She has solved many-a-murder with help from the supernaturally gifted Herc and Owen, and with the whole town on tenterhooks, the talented trio will have to have all paws on deck to chase down this killer.
---
What do you think about this review?
Comments
No comments posted.

Registered users may leave comments.
Log in or register now!