"Loathe at First Sight is Love at First Chapter."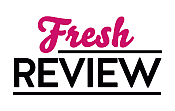 Reviewed by Ashley Gosse
Posted August 8, 2020

LOATHE AT FIRST SIGHT is categorized as a romantic comedy and is the debut work of Ms Park. The main character is Melody Joo, who breaks into the male-dominated field of gaming production and creation. Melody is only one of a hand full of women in the company. She develops a dislike for the new intern, who had been hired because of his family connections. In fairness, Nolan did steal her cup and this triggered a series of negative encounters in the remainder of the plot.
The action speeds up when things start to go downhill at work and Melody suffers harassment from strangers behind the screen of their computers. Probably from their mother's basements with neglected underwear and Cheeto stains on their under shirts.
There are several underlying issues that Ms. Park addresses in the plot of the narrative. First, there are the cultural challenges Melody faces in regard to her parents and being Korean. Ms. Park clearly explains the pressure that Melody feels to find a husband and to watch her weight from her parents. It an enlightening perspective that I wasn't fully aware of. But Ms. Park pulled it off with excellent description, action-packed plot and of course, cute interns.
To make matters worse, the new job she has started is filled with sexist pigs who only want to set her up to fail. There are characters in the story that purposefully disregards Melody's safety in order to advance the reputation of the company as a whole.
I thought that Melody's character could have been stronger in her interactions with Ian and Asher. They appeared to be the main contributors to the negative and sexist environment. It raises a very important topic that happens regularly within male-dominated areas of work and female-dominated areas as well.
Despite all the obstacles thrown her way, Melody continues to push hard. I felt towards the end of the book that her speech could have been stronger as it seemed to be a big moment for her character. But I expected a speech that was more assertive than what she actually provided. For me, it was as though my expectations weren't met and I wanted to scream.
The characters were entertaining! Melody's internal dialogue kept me captivated and the character development for Melody's friends and parents were comical.
If you're looking for a PG romantic comedy with a happily ever after LOATHE AT FIRST SIGHT would be the book for you. It tackles some great social ideologies and the challenges women face in the workplace all the time.
SUMMARY
In a debut perfect for fans of Jasmine Guillory and Sally Thorne, a junior video game producer finds herself getting closer and closer to the one person she hates most after a mass troll attack online almost ruins her life.
Melody Joo is thrilled to land her dream job as a video game producer, but her new position comes with its share of challenges. Namely, an insufferable CEO and a team that consists of mostly male co-workers who make the term "misogyny" pale in comparison to their obnoxious comments. Then there's the infuriating—yet distractingly handsome—intern Nolan McKenzie, a.k.a. "the guy who got hired because his uncle is the boss".
Just when Melody thinks she's made the worst career move of her life, her luck changes on a dime. While joking with a friend, she creates a mobile game that has male strippers fighting for survival in a post-apocalyptic world. Suddenly, Melody's "joke" is her studio's most high-profile project—and Melody's running the show.
When Nolan is appointed a key member of her team, Melody's sure he'll be useless. But as they grow closer, she sees he's smart and sexy, which makes Melody want to forget he's her intern. As their attraction deepens, she knows it's time to pump the brakes even with her Korean parents breathing down her neck to hurry up and find a man. But she's here to work—and nothing more. All she has to do is resist the wild thoughts coursing through her mind whenever Nolan is near. Easy . . . or so she thinks.
With her pet project about to launch, Melody suddenly faces a slew of complications, including a social media trolling scandal that could end her career. She suspects one of her co-workers is behind the sabotage and is determined to find out who betrayed her. Could the man she's falling hard for help her play the game to win—in work and love?
---
What do you think about this review?
Comments
No comments posted.

Registered users may leave comments.
Log in or register now!