"The whole werewolf and nothing but the werewolf"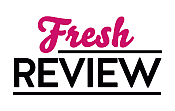 Reviewed by Clare O'Beara
Posted August 8, 2020

This werewolf story is solidly werewolf. None of those high school kids, no vampires, dhampirs, fae or other denizens of urban fantasy. Most of the tale SEASON OF THE WOLF is set out in the woodland of NY State just below the Canadian border. Outside threats consist of humans hunting wolves with high-powered rifles and traps, and humans trying to extract natural gas and build pipelines through the Pack territory. And yet the characters who need to unite, can't keep from tearing one another apart.
The Alpha wolf at the time of this fourth adventure in the Legend of All Wolves series is Evie Kitwansdottir who growls orders to the Great North Pack. Her kin can shift shape at will but are obliged to spend the three full-moon days as wolves. In the previous tale they had waylaid some wolf-like shapeshifters, a branch off the family tree who don't spend much time in wolfskin. Instead of working together, the two groups are mortal enemies, perhaps because neither side are nice people. They'll readily admit that, by the way. In the earlier books I got a distinct impression that it wouldn't do to be around them if they were hungry, unless you were a healthy good-sized wolf pup. Constantine is one of the Shifters and his pack dynamics are a case of following orders given by the most brutal. The Shifters are busy destroying the forest with heavy machinery. When removed from his clan, Constantine starts to wonder who he really is and why he hates werewolves.
Elijah Sorensson, the Alpha of the 9th Echelon, was a central character in a previous tale, in which he spent more time than he wanted in New York, making financial gains for his Pack. But the Shifters depend upon illegal, imported drugs and paid game hunting for their funds. Elijah's mated human, Thea Villalobos, is by far my favourite character in the whole series, but we don't see much of her this time. This is one drawback of creating characters from medieval dark fantasies – as with a vampire hundreds of years old, the author who makes them feel authentic also makes them unrelatable and unpleasant. I wish they had a sense of humour.
I love landscape stories and we certainly get that, with scents, sounds and animals around the characters. On the action side though, there's not much romance, there's kitchen table surgery, adult action, strong language, guns galore, shooting and tearing out throats. Not for those who enjoy the wolves in Twilight, then; Maria Vale has gone too far in the opposite direction for some readers. I think with the number of characters all jouncing for positions, antagonism and references to previous storylines, SEASON OF THE WOLF will best suit those who have been following the series – it's too much to jump into as a standalone read. Fans will probably be howling for more.
SUMMARY
In a world of danger and uncertainty, the Alpha has enough to worry about without him...
For Alpha Evie Kitwanasdottir, things are never easy. The Great North Pack has just survived a deadly attack. Evie is determined to do whatever is necessary to keep her Pack safe, especially from the four Shifters who are their prisoners.
Constantine lost his parents and his humanity on the same devastating day. He has been a thoughtless killer ever since. When Constantine is moved to live under Evie's watchful eye, he discovers that taking directions and having a purpose are not the same thing.
Each moment spent together brings new revelations to Constantine, who begins to understand the loneliness of being Alpha. He finds strength and direction in helping Evie, but there is no room for a small love in the Pack, so Constantine must work harder than ever to prove to Evie he is capable of a love big enough for the Great North Pack itself.
---
What do you think about this review?
Comments
No comments posted.

Registered users may leave comments.
Log in or register now!