"A lady who champions wolverines finds strong opposition"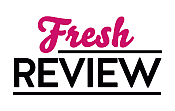 Reviewed by Clare O'Beara
Posted August 8, 2020

Best thriller of the year so far. Seriously. This highly intelligent crime tale features mountain landscape, wildlife biology, an abandoned ski resort and a woman with more resources than MacGuyer. My kind of lady.
A SOLITUDE OF WOLVERINES awaits wildlife biologist Alex Carter when she arrives in Montana. She has accepted a post of staying alone on a mountainside for the winter months, which she badly needs to restore her confidence. A temporarily distraught man shot up a wildlife refuge opening ceremony in Boston and almost killed her, and her romantic life was in a nosedive already. Time to get out to the back country where she belongs.
While the former ski resort, complete with creepy empty hotel, is host to plenty of undisturbed wild animals and birds, the preservation society owning the land hopes Alex can discover wolverines. These seriously endangered creatures need plenty of mountain, and den in the snow. Winter is about to land, and here it snows heavy. Alex places several remote cameras to watch for animals, but on one high hike she's astonished to discover a severely injured and poorly outfitted man. She can't carry him out, so she goes for help. This isn't the first strange incident that's plagued her – she's had local hassle from the first day of her arrival. Alex has to wonder if the sudden and premature departure of the wildlife biologist before her was really caused by a family issue, or by something far more sinister.
Alice Henderson has a list of works to her credit already, but they are mostly film and TV tie-ins and fantasy videogame scripts. She's done fantastically well in the latter, supposedly male-dominated, world, and from those efforts she has learned a great deal about story pacing, use of available tools, weapons and resources, tackling opponents and generally keeping up the action. She is also a wildlife researcher and has brought in-depth, accurate science to grace her novel. Apart from the ecology, there's mechanical engineering, vehicle repair and orienteering to enjoy. I appreciate the contrasting scene in which Alex has a delicious meal cooked for her, more suited to a Boston restaurant. I can't figure why she stuck with her boyfriend Brad for so long – some habits are hard to break. The man should make space in his life for a resourceful, intelligent, caring woman; and readers should make space on the bookshelf or Kindle for A SOLITUDE OF WOLVERINES, first in the Alex Carter series.
SUMMARY
The first book in a thrilling series featuring a wildlife biologist who courts trouble as she saves endangered species . . . and a mysterious killer who buries his dead in the land she helps preserve—a fast-paced, action-driven tale of suspense with the atmosphere and propulsive tension of works by Jane Harper, C. J. Box, William Kent Krueger, and Nevada Barr.

While studying wolverines on a wildlife sanctuary in Montana, biologist Alex Carter is run off the road and threatened by locals determined to force her off the land.
Undeterred in her mission to help save this threatened species, Alex tracks wolverines on foot and by cameras positioned in remote regions of the preserve. But when she reviews the photos, she discovers disturbing images of an animal of a different kind: a severely injured man seemingly lost and wandering in the wilds.
After searches for the unknown man come up empty, local law enforcement is strangely set on dismissing the case altogether, raising Alex's suspicions. Then another invasive predator trespasses onto the preserve. The hunter turns out to be another human—and the prey is the wildlife biologist herself. Alex realizes too late that she has seen too much—she's stumbled onto a far-reaching illegal operation and now has become the biggest threat.
In this wild and dangerous landscape, Alex's life depends on staying one step ahead—using all she knows about the animal world and what it takes to win the brutal battle for survival.
---
What do you think about this review?
Comments
No comments posted.

Registered users may leave comments.
Log in or register now!