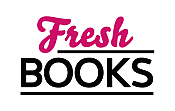 October ushers in great books with holiday themes!
"Make time to see the birds and check out the nest cams"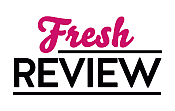 Reviewed by Clare O'Beara
Posted August 8, 2020

Non-Fiction Pet-Lover | Literature and Fiction
This absorbing collection of memories from a wide variety of writers in the Americas brings us bird observations and tells us a lot about life. Rob Nixon recalls the trip and the guide on the occasion that he saw Spotted Owls. Elizabeth Bradfield, poet, tells us how whale-watching got her interested in seabirds. Andrew Furman muses about the migrating painted buntings that interrupt a domestic discussion by enlivening the bird feeder. WHEN BIRDS ARE NEAR, somehow everything else stops.
The citizen naturalist: the unpaid, untrained observer, is becoming critical for observations. So we are told in this fact-filled, wry look at our possibly cheapest pastime, bird-watching. A rare bird came to New York and popped in for a bite to eat, drawing birdwatchers in the area to haunt a park in the hope of spotting this dainty tourist. Cranes grandly stalk a riverbank in Nebraska, seen by J. Drew Lanham who demonstrates that people of many kinds enjoy birds. A snowy owl travels from the Arctic to Cape Cod, seen by beachcombers. Another beachcomber on the Falklands spots penguins.
Jenn Dean reflects upon the history of Bermuda, and an oil-rich nocturnal bird eaten by mariners and settlers until it vanished: the cahow or Bermuda petrel. Then he tells us about the couple of people who were determined to find this bird, if it still existed, and preserve it despite the utter removal of all wilderness on Bermuda. And the best part is, you can now go to YouTube as I did, and watch cahows on a nest cam. This was my favourite story in the book, drawing together history and heritage from the days of exploration and piracy, modern history, and conservation history.
Susan Fox Rogers has edited WHEN BIRDS ARE NEAR: Dispatches from Contemporary Writers. She brings together tales of one bird or of a day spotting a multitude of species. Women and men, people of colour or otherwise, trekking the Sierra Madres, sailing a yacht or sitting at home, all can get involved. Tim Gallagher brings us the most sobering tale, of how drugs gangs are burning down old growth forest in Mexico, every year making it more dangerous for him to mount an expedition to find woodpeckers. We can't all travel, nor risk danger. But we can read about the wonderful bird species, and their champions, their friends, their surprised spotters on a casual picnic. Make time to see the birds. They are your heritage.
SUMMARY
In this dazzling literary collection, writers explore and celebrate their lives with and love for birds—detailing experiences from Alaska to Bermuda, South Dakota to Panama. In When Birds Are Near, fresh new voices as well as seasoned authors offer tales of adventure, perseverance, and fun, whether taking us on a journey down Highway 1 to see a rare California Condor, fighting the destruction of our grasslands, or simply watching the feeder from a kitchen window.
But these essays are more than just field notes. The authors reflect on love, loss, and family, engaging a broad array of emotions, from wonder to amusement. As Rob Nixon writes, "Sometimes the best bird experiences are defined less by a rare sighting than by a quality of presence, some sense of overall occasion that sets in motion memories of a particular landscape, a particular light, a particular choral effect, a particular hiking partner." Or, as the poet Elizabeth Bradfield remarks, "We resonate with certain animals, I believe, because they are a physical embodiment of an answer we are seeking. A sense of ourselves in the world that is nearly inexpressible."
When Birds Are Near gives us the chance to walk alongside these avid appreciators of birds and reflect on our own interactions with our winged companions.
Contributors: Christina Baal, Thomas Bancroft, K. Bannerman, R. A. Behrstock, Richard Bohannon, Elizabeth Bradfield, Christine Byl, Susan Cerulean, Sara Crosby, Jenn Dean, Rachel Dickinson, Katie Fallon, Jonathan Franzen, Andrew Furman, Tim Gallagher, David Gessner, Renata Golden, Ursula Murray Husted, Eli J. Knapp, Donald Kroodsma, J. Drew Lanham, John R. Nelson, Rob Nixon, Jonathan Rosen, Alison Townsend, Alison Világ
---
What do you think about this review?
Comments
No comments posted.

Registered users may leave comments.
Log in or register now!