"Let's bicycle to the Keys and dream..."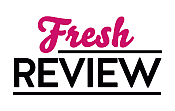 Reviewed by Patricia Pascale
Posted July 30, 2020

Inspirational Romance | Small Town | Romance Historical
THE KEY TO EVERYTHING is a heartwarming story about Peyton Manning and his coming of age. It is 1947 and Marshall Cabot, his father, has returned from World War II as a troubled veteran--a changed man and an alcoholic. What happened to him during his service to change him so much? Peyton honors the memory of his beloved father by using his dad's map and notes, retracing the same bicycle ride from Savannah, Georgia to Key West, Florida. His father was also fifteen-years-old when he took this same trip. This is a true beauty of a ride with storytelling by Valerie Fraser Luesse at it's best, and characters you love from the start.
At the annual family picnic held the Saturday before Easter, as decreed by grandmother, the Cabot clan gathered at the palatial family estate. She prepared the tables with fine china, linen, and a feast of food and drinks. In this family, no one likes each other. Jealousy, directed at Marshall, as the oldest son, who was in charge of the family fortunes and the favorite of his grandmother. Uncle Julian, set on claiming the vast estates and fortunes of the Cabots, is waiting and watching Marchall and will be ready to act when the time is right.
Peyton joins his cousins on the front porch, who are discussing Marshall's great bicycle adventure of years past, in great detail. But Peyton is concerned when his mother heads home alone, and he sees his father carrying a bottle of bourbon and staggering toward the stable. Unsure of what is going on, Peyton is devastated when his father is in a horse-riding accident. Though he's taken to the hospital, he ends up passing away, and Petyon is as a loss.
Saddened after his father's death, Peyton decides it is time to take his bike ride to figure out what to do with the rest of his life. He recently met the lovely Lisa and quickly fell in love--he wonders if they have a future together. Can she be the one for him? Does she feel about him the way he does about her?
So begins his journey experiencing so many experiences and interesting encounters as he bikes along the ocean. Some funny, some sweet. Aunt Gert was wonderful and helped him in loving, generous, and often humorous ways. I loved the always warm and loving times with Peyton and his mom. She always listened, never let him down and repeated how much his father always loved and was proud of him.
As we passed through the many small towns, I could smell the sea and the salt air, feel the breezes come and go, and the hot sun burning my body. At the end of a long day of pedaling, I could imagine the aches and pains, especially a sore rump.
The final destination of Key West was glorious. So much takes place there that are important parts to the story and to Peyton's growth. THE KEY TO EVERYTHING by Valerie Fraser Leusse gets my vote for one of the best reads of this year. I loved all the characters and was so proud of Peyton's tribute to his father. He has loves, family, hopes, and dreams for a joy-filled future. This is a happy read that will touch you and make you smile. It is based on a true story as told by the author.
SUMMARY
Peyton Cabot's fifteenth year will be a painful and transformative one. His father, the heroic but reluctant head of a moneyed Savannah family, has come home from WWII a troubled vet, drowning his demons in bourbon and distancing himself from his son. A tragic accident shows Peyton the depths of his parents' devotion to each other but interrupts his own budding romance with the girl of his dreams, Lisa Wallace.
Struggling to cope with a young life upended, Peyton makes a daring decision: He will retrace a journey his father took at fifteen, riding his bicycle all the way to Key West, Florida. Part declaration of independence, part search for self, Peyton's journey will bring him more than he ever could have imagined--namely, the key to his unknowable father, a reunion with Lisa, and a calling that will shape the rest of his life.
Through poignant prose and characters so real you'll be sure you know them, Valerie Fraser Luesse transports you to the storied Atlantic coast for a unique coming-of-age story you won't soon forget.
---
What do you think about this review?
Comments
No comments posted.

Registered users may leave comments.
Log in or register now!