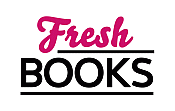 Your August adventures in reading
"Part novel, part character portrait of Jackie O"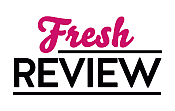 Reviewed by Clare O'Beara
Posted July 28, 2020

Set in 1990s New York City, this clever, part novel, part character portrait will interest readers for many reasons. Women in business, aspiring novelists, the gay theatre scene of the day are all revealed. The pivotal character is THE EDITOR of a work in progress. James Smale is delighted when Doubleday expresses interest in his first novel, and stunned when his editor turns out to be Jacqueline Kennedy Onassis.
The combination of Jackie O and books drew me in – just as well, because I didn't identify with James. He's the narrator, and while being stumblingly awkward is fine in imposing business premises, he could have bestirred himself even once to help somebody else. Anyone. I don't think he even held a door. He bought a drink, but that's the kind of thing men do to show off, and he swiftly decided he should have let the other guy pay. James is entirely self-obsessed. His creativity has gone no further than autobiographical fiction, so his mother isn't speaking to him.
That, really, is the core of the novel. James is urged by Jackie to go and meet his mother on her terms and ask her for her side of the story. When he does, at Thanksgiving, he learns something about the family. James always admired his Irish-American mother, but aspects of his life take on new meaning. Meanwhile, of course, everyone around him is starstruck by his new connection with the former First Lady. As, indeed, is James. Making the character a gay man is a way to prevent any suggestion of a romance.
The portrait of a twentieth-century icon is sure to receive comment from those who remember the lady. She died before I was born, but I was interested to read about her later career. The author Steven Rowley has been kind to her but, even as he makes her progressively more human, he maintains a feeling of remoteness, of perfection. Jackie may break the ice with her overawed new writer by means of a cocktail, but she never spills a drop, never chips a nail or has a loose thread in her hem. Then again, maybe a male friend wouldn't notice. Jackie retreats to her beach house but no friends or family brighten her evening. I don't know how true this would be, but the Clintons get a look-in on TV; it was that time. Many people will be keen to read THE EDITOR, which has some strong language and adult references. I found this novel sometimes amusing, sometimes sad; as much as anything else, a portrait of two quite different women whose children have grown up and left home, whose husbands are lost to them. Enjoy the contrasts and parallels.
SUMMARY
From the bestselling author of Lily and the Octopus comes a novel about a struggling writer who gets his big break, with a little help from the most famous woman in America.

After years of trying to make it as a writer in 1990s New York City, James Smale finally sells his novel to an editor at a major publishing house: none other than Jacqueline Kennedy Onassis. Jackie--or Mrs. Onassis, as she's known in the office--has fallen in love with James's candidly autobiographical novel, one that exposes his own dysfunctional family. But when the book's forthcoming publication threatens to unravel already fragile relationships, both within his family and with his partner, James finds that he can't bring himself to finish the manuscript.

Jackie and James develop an unexpected friendship, and she pushes him to write an authentic ending, encouraging him to head home to confront the truth about his relationship with his mother. Then a long-held family secret is revealed, and he realizes his editor may have had a larger plan that goes beyond the page...

From the bestselling author of Lily and the Octopus comes a funny, poignant, and highly original novel about an author whose relationship with his very famous book editor will change him forever--both as a writer and a son.
---
What do you think about this review?
Comments
No comments posted.

Registered users may leave comments.
Log in or register now!