"A Twisty Thriller That Will Leave You Guessing"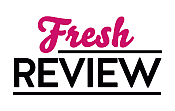 Reviewed by Alison Ellis
Posted July 27, 2020

Thriller | Thriller Psychological
Ellie Berensen is an investigative reporter with a brand-new news organization with a lead on a story that could make her career and expose a pharmaceutical company. Pharminex has a drug that has been a godsend to some women with fertility issues and a nightmare for others. The problem? Pharminex has not disclosed the life-altering side effects and keeps pushing their miracle drug.
With the help of assistant Meg and an undercover doctor, Ellie and her crew immerse themselves into all things Pharminex.
Ellie's assistant, Meg is also new and overly helpful in her quest to help Ellie expose Pharminex. Is she truly as naïve as she seems or is there something more sinister hiding underneath the surface?
Nora is a gorgeous, fiery redhead with a bone to pick with Pharminex. She is an employee for Pharminex and she seems to have an agenda, but what is it?
Travis Vanderwald, son of Pharminex owners, is married to Lacey who seems to have an itinerary all her own in regard to her in-laws. After tragedy strikes, Lacey seems to go underground. But where will she pop up next?
Brooke, the Vanderwald's only daughter, has always had a rocky relationship with her parents. Secrets and lies are at the heart of their problems, but will they stay hidden?
As one lie flows to another, it is hard to keep them all straight when justice is the main objective. THE FIRST TO LIE and expose the lie usually wins, or do they?
Let me start by saying that THE FIRST TO LIE fried my brain. I have always been a huge fan of Hank Phillippe Ryan's work and this one is no exception, but wow…I did not see the plot twists coming, and there are many of them. The first quarter of this book I had problems getting into it because of the cast of characters; I felt I had to keep a cheat sheet to keep everyone straight. I could see this book getting tossed aside by readers because of this, but I promise if you stick with it, it gets better. So much better. As this eases up when we get settled in with the storyline, the plot twists and turns really heat up. Brilliantly switching between the past and present, secrets are exposed, and intentions are realized.
Overall, I wouldn't say this is my favorite book by Hank Phillippi Ryan. However, if you are looking for a mind-boggling suspenseful read, this would be it. A week after finishing it and wondering how to review it, I think that is the answer to the question, "should I read this?". You should most definitely read it. Most of the best books I have read, whether I've known it or not at the time, I can't stop reminiscing about. THE FIRST TO LIE still has me thinking.
SUMMARY
USA Today Bestselling and award-winning author and investigative reporter Hank Phillippi Ryan delivers another twisty, thrilling cat and mouse novel of suspense that will have you guessing, and second-guessing, and then gasping with surprise.

We all have our reasons for being who we are--but what if being someone else could get you what you want?

After a devastating betrayal, a young woman sets off on an obsessive path to justice, no matter what dark family secrets are revealed. What she doesn't know--she isn't the only one plotting her revenge.

An affluent daughter of privilege. A glamorous manipulative wannabe. A determined reporter, in too deep. A grieving widow who must choose her new reality. Who will be the first to lie? And when the stakes are life and death, do a few lies really matter?
---
What do you think about this review?
Comments
No comments posted.

Registered users may leave comments.
Log in or register now!