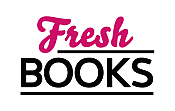 April showers are here, settle with a great read!
"Saga Of Forever Love And Lust"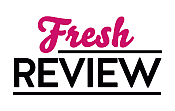 Reviewed by Patricia Pascale
Posted July 20, 2020

Women's Fiction | Saga | Romance
From my top shelf of favorites, I selected MAREILLE , written by Molly Cochran to re-read and review. Mireille de Jouarre is one of my favorite heroines, and she stole my heart. Mareille, 17, near the end of World War II, lives in the small town of Champs de Ble, near the City of Grasse, the famous perfume City. It always smelled of Lavander and the other flowers that grew there. She is a beauty with bottle-green eyes and platinum hair that spilled over her shoulders. Her beloved father was killed in the war and his wife Giselle lost no time in finding another husband. She picked Armand Valois, the owner of the local tavern who was a nazi collaborator a drunk and abusive. When he began to notice his lovely step-daughter, Giselle cut Mareille's hair, made her wear a shapeless black rag, took her out of school, handed her a broom and told her she was to scrub and clean and stay away from Valois.
She had a gypsy boy, Stefan, who was her only friend. One night Valois tried to rape her and she killed him and left home She went to stay with Stefan and they fell in love. Stefan was an artist and painted her and titled it FORTUNE'S CHILD. Stefan was working for the Resistance and when he left on his last mission he told her to leave for Paris if he did not return. He promised she would be safe there. When Stefan does not return, she hears he was killed. Broken-hearted she leaves for Paris to seek fame and fortune. She is pregnant with Stefans's child and Stefanie is born in the snow in Paris. She is a devoted mother and begins a new life. Will she ever find love like that again?

In this exciting rags-to-riches story, Mireille becomes the most famous prostitute in all of France going by the name L'ange, the angel. She receives huge fees for her services, is invited to all the elegant parties, and meets handsome, rich, Oliver Jordan. Jordan is famous, the owner of his own Hollywood studio, and makes Mireille, a star but at what price? Their road together is rocky but his control of Mireille is total. He can make her do anything he wishes threatening to splash her life as L'Ange in all the papers. She would do anything to protect her daughter, Stefanie, who spends most of her years until she is 18 at a Swiss Boarding School, taught and protected by the Nuns. Stefanie has no clue that her mother is the world-famous poule. When she meets Oliver Jordon, secrets are smashed and so are the lives of Stefanie and Mireille.
Molly Cochran knows how to tell a story and her descriptions of Paris, New York, and Hollywood are pure delight. Her characters are colorful and some you love and hate some of the others. The pages, all 645 of them fly by with the plots and sub-plots that dazzle and have you cheering. The finale is the icing on the cake and brought a beating heart and a huge smile for me. One of my favorite books, good once, better twice. Try it, you will love it!
Learn more about Mireille
SUMMARY
Near the end of World War II, seventeen-year-old Mireille de Jouarre flees the home of her stepfather, a Nazi collaborator and abusive drunk. She finds shelter with her childhood friend Stefan, and the two fall deeply in love. But as the fighting escalates, Mireille must escape alone to Paris, where she discovers she's pregnant and lacking a way to provide for her child.
So begins her new life as l'Ange—the Angel. After an unlikely meeting with a wealthy aristocrat in a Parisian hotel—and her acceptance of his solicitation—Mireille becomes the most celebrated poule in all of France, eliciting huge fees and invitations to exclusive parties. At one of these events, Mireille meets Oliver Jordan, an American womanizer and film producer, and is soon launching a promising film career. As her star rises, Mireille is determined to bury her past. But her success isn't as carefree and glittery as it seems, and when her daughter's future is threatened, Mireille must make a deadly decision in a desperate attempt to finally choose her own path.
---
What do you think about this review?
Comments
No comments posted.

Registered users may leave comments.
Log in or register now!