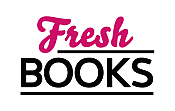 New Year, Great reads for January 2021
"Don't cross your chopsticks – that's bad luck in this powerful women's novel"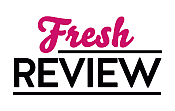 Reviewed by Clare O'Beara
Posted July 20, 2020

Akiko "Jane" Thompson is the guide for us through a sultry summer story, in which not all is as it seems. Jane is living in California with the first of her boyfriends to be Japanese, Shiro Yamamoto. They're together five years and despite the recession, Shiro thinks it's a good time to move forward; to marry and start having babies. Jane can't quite bring herself to say yes, but her body is taking her down that road anyway. She should be overjoyed, yet she feels increasingly haunted.
BLOCK SEVENTEEN was the block of an internment camp in which both the couple's families were housed following the attack on Pearl Harbor. The internment of Japanese-Americans is a background issue, but as we meet more of the older family members, we realise that something so disturbing has left permanent psychological marks. Like her own mother, an escapist who exists more on Facebook than in the real world, Jane has a fear of uniforms, of officialdom, of government power. Her fiancé Shiro despises the attitudes of his colleagues in airport security, and connives to make a film exposing their practices. He's simultaneously paranoid about how a whistleblower would be treated.
I warn that this powerful, lyrical work won't be a novel for everyone. Women's lives are contrasted with men's and small issues are magnified. Memories flow into the present, disturbing Jane, who is the hero of her own story but becomes increasingly an antiheroine. I appreciate the techniques of the author Kimiko Guthrie, who shows us one Japanese festival on different years, and emphasises that Japanese-American kids don't really understand their elders' spoken Japanese. If you've read Snow Falling On Cedars, by David Guterson, you've seen something of the injustices meted out to industrious families, whose farmland, shops, homes, were lost. But BLOCK SEVENTEEN is remembered from the point of view of small terrified kids. Dorothea Lange and other conscientious photographers documented the internment experience, but nothing feels as real as the squish of mud, the bitter taste of fear, as described by Jane/ Akiko and her mother.
The other strong comparison I can make is with Margaret Atwood's The Edible Woman. If you're the kind of reader who devours Atwood, you'll probably want to tuck in to Kimiko Guthrie. And she reminds you not to cross your chopsticks – that signifies bad luck.
SUMMARY
Akiko "Jane" Thompson, a half-Japanese, half-Caucasian woman in her midthirties, is attempting to forge a quietly happy life in the Bay Area with her fiancé, Shiro. But after a bizarre car accident, things begin to unravel. An intruder ransacks their apartment but takes nothing, leaving behind only cryptic traces of his or her presence. Shiro, obsessed with government surveillance, risks their security in a plot to expose the misdeeds of his employer, the TSA. Jane's mother has seemingly disappeared, her existence only apparent online. Jane wants to ignore these worrisome disturbances until a cry from the past robs her of all peace, forcing her to uncover a long-buried family secret.
As Jane searches for her mother, she confronts her family's fraught history in America. She learns how they survived the incarceration of Japanese Americans, and how fear and humiliation can drive a person to commit desperate acts.
In melodic and suspenseful prose, Guthrie leads the reader to and from the past, through an unreliable present, and, inescapably, toward a shocking revelation. Block Seventeen, at times charming and light, at others disturbing and disorienting, explores how fear of the "other" continues to shape our supposedly more enlightened times.
---
What do you think about this review?
Comments
No comments posted.

Registered users may leave comments.
Log in or register now!