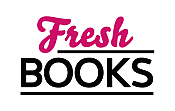 April showers are here, settle with a great read!
"This bad boy and southern belle sizzle on a cooking competition show!"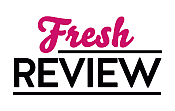 Reviewed by Patricia Pascale
Posted July 16, 2020

Romance Comedy | Inspirational Romance
Maxwell Cavanaugh has it all! He is a celebrity chef, has his own TV show on the Cooking Channel called To The Max, nine Michelin Stars, and seven successful restaurants. He is handsome and has a new beauty on his arm each evening while attending a party. Why is he such a bad boy, with a potty mouth and no manners while leading such a charmed life? Mx has his sights on winning America's Fiercest Chef, competing with Nashville's own adorable, sweet, Southern belle, Chef Hadley Beckett.
Hadley has the second most successful foodie show, At Home With Hadley, a magazine, three Michelin stars, and a few successful restaurants. She is a Southern charmer who makes her viewers feel like a friend or family. And she has had it with Chef Maxwell. He refuses to use her name, calls her "doll," refers to her culinary delights as "not as good as Colonel Sanders." When the winner is announced, Max tosses Hadley's award-winning dish into one of the judges' lap, curses, and has to be removed from the set by security. Hadley's career soars in the coming months while Max is attending anger management rehab. His choice was that or lose his job.
Six months later, Max appears at Hadley's home unannounced and is nothing but apologetic, sweet, and asking to be forgiven for his past bad-boy manners. They talk and decide to work together and perhaps become friends?
The fun begins when they are both asked to star on Renowned, a very popular and acclaimed TV show that features one cook for its season. It's an upfront and personal look at the chef, their hopes and dreams, all while sharing of their best recipes. It is something both Max and Hadley have always aimed for and they are both chosen to work together on the upcoming show. Now is the real test of getting along, working and cooking together, and producing a great show. It is a wild, funny ride and soon they have become friends and perhaps more? It's that sexy beard that attracts Hadley at first, then his kiss keeps her coming back for more, but listening to his hopes for their future together is what makes Hadley wonder if she should stay...
Bethany Turner writes a delicious story about the Cooking Network and the chefs who want to reach the top and will do what it takes to achieve that. Love blossoms between Max and Hadley along the way and what fun it is. I laughed hard and often at Max's poor communication skills with Hadley but he got better and better and I found him irresistible. Their dinner at the Cavanaugh in New York was delightful and such a glorious first date! I loved HADLEY BECKETT'S NEXT DISH, and so will y'all.
SUMMARY
Celebrity chef Maxwell Cavanaugh is known for many things: his multiple Michelin stars, his top-rated Culinary Channel show To the Max, and most of all his horrible temper. Hadley Beckett, host of the Culinary Channel's other top-rated show, At Home with Hadley, is beloved for her Southern charm and for making her viewers feel like family.

When Max experiences a very public temper tantrum, he's sent packing to get his life in order. When he returns, career in shambles, his only chance to get back on TV and in the public's good graces is to work alongside Hadley.

As these polar-opposite celeb chefs begin to peel away the layers of public persona and reputation, they will not only discover the key ingredients for getting along, but also learn the secret recipe for unexpected forgiveness . . . and maybe even love. In the meantime, hide the knives.

Fan-favorite Bethany Turner serves up a heaping helping of humor and romance with this thoroughly modern story centered on cooking, enemies, and second chances.
---
What do you think about this review?
Comments
No comments posted.

Registered users may leave comments.
Log in or register now!