"EMERALD BLAZE will certainly create its own blazing path."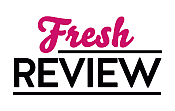 Reviewed by Annie Tegelan
Posted July 15, 2020

Fantasy Urban | Romance Fantasy
Ilona Andrews returns with the fifth book in the Hidden Legacy series. This book features two incredibly amazing characters by the name of Catalina Baylor and Alessandro Sagredo.
They are Prime magic users, but even with their strengths, there is trouble brewing. When House Baylor gets attacked, Catalina must now rely on Alessandro even though they already share some history. Backed with his own set of demons, Alessandro and Catalina must now defeat the biggest obstacle in their lives together.
Now I was a big fan of Rogan who has been featured in this series before. However, Andrews proves that they are able to write quality characters in each of their books. I think fans who have enjoyed this series in the past will continue to fall in love with these new characters. In addition to the action, there is also quite a lot of fun banter and romance, so I am looking forward to seeing where the rest of this world will lead to.
The worldbuilding must also be given a mention because Andrews dumps a lot of details into this book. Surprisingly, it doesn't feel too heavy or boring because of the light tone of the novel. I would suggest reading the series in order to get the best experience out of these books, but since this book features a second couple, it's a good idea to at least read the previous book to get a good introduction to this couple.
EMERALD BLAZE will certainly create it's own blazing path, pushing Catalina and Alessandro amongst reader favorites like Rogan and Nevada and Kate and Curran.
SUMMARY
Ilona Andrews, #1 New York Times bestselling author, continues her spellbinding series set in the Hidden Legacy world where magic controls everything…except the hearts of those who wield it.
As Prime magic users, Catalina Baylor and her sisters have extraordinary powers—powers their ruthless grandmother would love to control. Catalina can earn her family some protection working as deputy to the Warden of Texas, overseeing breaches of magic law in the state, but that has risks as well. When House Baylor is under attack and monsters haunt her every step, Catalina is forced to rely on handsome, dangerous Alessandro Sagredo, the Prime who crushed her heart.
The nightmare that Alessandro has fought since childhood has come roaring back to life, but now Catalina is under threat. Not even his lifelong quest for revenge will stop him from keeping her safe, even if every battle could be his last. Because Catalina won't rest until she stops the use of the illicit, power-granting serum that's tearing their world apart.
---
What do you think about this review?
Comments
No comments posted.

Registered users may leave comments.
Log in or register now!