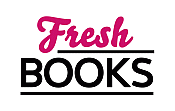 Your August adventures in reading
"An enjoyable romance from an author to watch."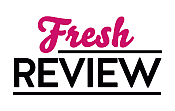 Reviewed by Danielle Dresser
Posted July 16, 2020

Romance Contemporary | Romance Billionaire | Romance Series
Rani Gupta is an interior architect at a successful firm in Las Vegas. Her latest project, working on a new hotel owned by wealthy Indian hotelier Arjun Singh, will put her on the rise within the company and might be the exposure she needs to start her own firm. After a painful divorce, Rani needs a win to prove to herself and her traditional Indian parents that she can succeed and have a fulfilled life, even if she isn't married and running a household.
From the minute Arjun sees Rani at a business meeting, he wants to know more about her. She impresses him with her ideas for the hotel, as well as the way she subtly outsmarts to some of her clueless coworkers. As they spend time together working on the hotel, Arjun begins to reveal more and more about himself to Rani, something he has never done with another person. His family, still living in India, wants nothing more than for him to settle down in an arranged marriage that would be more of a business transaction between companies than a chance at love.
Tensions run high as Rani and Arjun give in to their desires and have a no-strings-attached fling, one they both want to keep a secret. But when emotions come into play, neither Rani nor Arjun are ready for what comes next. When both of their families find out they are seeing each other, things get messy. Rani's parents, who had barely been speaking to her, expect them to get married. Arjun's parents want him to leave Rani and marry the woman they've chosen for him. With so much at stake, including completing the hotel on time, will Rani and Arjun take a risk and try to be together?
MARRIAGE BY ARRANGEMENT by Sophia Singh Sasson is an emotional contemporary romance. Rani is a heroine to root for--she wants to prove her worth, not just to her supervisors, strict parents, or potential love interest, but also to herself. She's made some missteps in the past and is ready to move forward. Arjun was also a complex character, though it took him more time to open up and also realize some things needed to be changed. Both Rani and Arjun have very traditional Indian families who demand respect and have high expectations for their adult children to be successful. Because of these expectations, both Rani and Arjun have to come to terms with how they view themselves and how they need to change over the course of the novel. While some of the events in the novel aren't too surprising, Sophia Sasson Singh thoughtfully tells the story of Rani and Arjun overcoming obstacles to ultimately fall in love. Indian culture is celebrated as well as examined under a modern lens. There are side characters aplenty, many of whom will hopefully receive stories of their own! MARRIAGE BY ARRANGEMENT is an enjoyable romance from an author to watch.
SUMMARY
When a business proposal turns
very personal. . .

Rule #1: Don't fall for the client.

Because he'll rock your world. . .

Architect Rani Gupta will never let a man compromise her career or freedom again. Which is a problem now that her newest client is irresistible hotelier Arjun Singh--aka the sexiest bachelor in India. A little fling with this gorgeous man would be scandal enough. But a fake engagement might just be more trouble than they bargained for--especially if Arjun has a prior arrangement!
---
What do you think about this review?
Comments
No comments posted.

Registered users may leave comments.
Log in or register now!