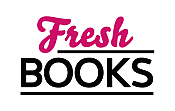 Books to enjoy in May! Let your reading blosson!
"A high-octane thrill-ride of a book!"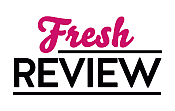 Reviewed by Danielle Dresser
Posted July 16, 2020

Action | Science Fiction Romance | Romance Science Fiction
Set in a near-future post-apocalyptic America after a solar flare fries the power grid, Nina, Maya, and Dani are a band of mercenary librarians who deal in information to keep their neighborhood in Atlanta habitable. Each of these women has painful pasts, but also unfathomable skills that aid the survival of the neighborhood, and Nina is their leader. She is approached by Garret Knox to find information files from the Library of Congress, which would not only stick it to TechCorps, one of the corporations running the country, but would also be a way to make money and stay safe. Nina agrees to Knox's plan and is soon on the road with him and the Silver Devils, a rogue group of super-soldiers trying to get away from TechCorps.
Knox has a lot riding on the line with this plan--getting the long-lost information is just a cover for an elaborate plan to deliver Nina and her friends to an ominous source, who has kidnapped the only scientist who knows how to alleviate the side effects of the experiments and body modifications that were done to Knox and his men when they worked for TechCorps. After a soldier's life devoted to completing missions, Knox's conscience leads him to do whatever he can to make sure his men don't deteriorate as so many others have before them. But Knox does something dangerous after he begins spending time with Nina. . . he starts to hope for what could happen after this last mission.
Nina and Knox both have their own agendas, but traveling in close quarters on a mission to find vital information brings them together, in ways neither expect. But when ulterior motives, treacherous citizens of the makeshift towns on the road, and a menacing feeling that something or someone is always watching, Nina and Knox have to decide if everything they've worked so hard to keep safe, is worth risking. . .
DEAL WITH THE DEVIL by Kit Rocha is a high-octane thrill-ride of a book! Everything from the setting in the near future, the high-stakes mission to retrieve information by kick-ass mercenary librarians, and all the secrets, betrayals, and nuances make this book nearly unputdownable. Nina and Knox, the respective leaders of their ragtag teams, are trying to do what they can to survive. The Kit Rocha authors know their way around a post-apocalyptic landscape, and the gritty world in DEAL WITH THE DEVIL is fully realized, dangerous, and compelling. Some of the set up behind Nina and Knox's motives gets muddled with the action and the plot drags in places--it was at times hard to tell who was working for who and why, and some of the tech jargon felt piled on near the end--but the way they both have to consider their teams' and their own survival was both harrowing and fulfilling. The side characters are shown in early pairings, so the next mission for the Mercenary Librarians and the Silver Devils can't come soon enough!
SUMMARY
Orphan Black meets the post-apocalyptic Avengers in the vein of Ilona Andrews' Hidden Legacy series by USA Today and New York Times bestselling author duo Kit Rocha

The United States went belly up 45 years ago when our power grid was wiped out. Too few live in well-protected isolation while the rest of us scrape by on the margins. The only thing that matters is survival. By any means. At any cost.

Nina is an information broker with a mission: to bring hope to the darkest corners of Atlanta. She and her team of mercenary librarians use their knowledge to help those in need. But altruism doesn't pay the bills—raiding vaults and collecting sensitive data is where the real money is.

Knox is a bitter, battle-weary supersoldier who leads the Silver Devils, an elite strike squad that chose to go AWOL rather than slaughter innocents. Before the Devils leave town for good, they need a biochem hacker to stabilize the experimental implants that grant their superhuman abilities.

The problem? Their hacker's been kidnapped. And the ransom for her return is Nina. Knox has the perfect bait for a perfect trap: a lost Library of Congress server. The data could set Nina and her team up for years...

If they live that long.
---
What do you think about this review?
Comments
No comments posted.

Registered users may leave comments.
Log in or register now!