"Precious Memories artfully presented in a memorable novel."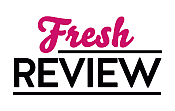 Reviewed by Helen Williams
Posted July 15, 2020

Women's Fiction Contemporary | Women's Fiction Southern
HOW LULU LOST HER MIND is a true to life story about a mother-daughter relationship trying to rediscover memories before they disappear forever. This journey centers around the effects of Alzheimer's and what it does to the patient as well as family members. Author Rachel Gibson does a thoughtful job of showing the ups of down of Alzheimer's. There are times when humor is apparent but also sadness. This novel brought back memories for me when I think back about my grandfather. You realize how this disease robs individuals of precious memories and you want to do whatever you can to try and at least relive some of them.
Lou Ann Hunter, a.k.a Lulu the Love Guru, has a successful empire built upon giving relationship advice. She is about to go on another tour when she suddenly gets a call from her mother Patricia's elderly care facility. This is the fourth facility that Patricia has been moved to. Lou Ann has been informed that Patricia has been engaging in inappropriate behavior with the male patients and that Lou Ann will immediately have to find other arrangements for her mother.
Lou Ann will have to put her career on hold and provide full-time care for Patricia. In one of her lucid moments Patricia tells Lou Ann that she wants to go back to her family home in Lousiana and live out the rest of her days. Once they arrive at Sutton Hall they discover that the place needs a lot of work. They meet the handsome handyman Simon, who Patricia has a delightful time flirting with.
Their adventure back at Sutton Hall will be memorable. The ups and downs of Patricia's memories will be a challenge for Lou Ann. On numerous occasions she will drop some f-bombs due to frustration. There will be some hilarious moments at times. But overall it is heartrending what this disease will do to this mother-daughter relationship. This is a great story reminding us that we should value whatever time we have remaining with our elderly loved ones.
SUMMARY
From New York Times bestselling author Rachel Gibson comes the story of a mother-daughter journey to rediscover the past before it disappears forever.

Lou Ann Hunter's mother, Patricia, has always had a passionate nature, which explains why she's been married and divorced five times and spooned enough male patients to be ousted from three elderly care facilities. She also has Alzheimer's, which is why she wants to spend the rest of her life surrounded by childhood memories at Sutton Hall, her family's decrepit plantation home in Louisiana.

Lou Ann, a.k.a. Lulu the Love Guru, has built an empire preaching sex, love, and relationship advice to the women of America—mostly by defying the example her mother has set for her. But with Patricia suddenly in need of a fulltime caretaker, Lou Ann reluctantly agrees to step out of the spotlight and indulge her mother's wishes, even if it means trading in her Louboutins and Chanel N°5 for boots and mosquito repellant.

Upon her arrival at Sutton Hall, Lou Ann discovers that very little functions at it should—least of all Patricia's mind. And as she adjusts to this new and inevitably temporary dynamic with the help of a local handyman and a live-in nurse, she is forced to confront the reality that neither her nor her mother's future is going according to plan.

Heartrending at times and laugh-out-loud funny at others, How Lulu Lost Her Mind is the book for everyone and their mother. Fans of Emily Giffin, Kristan Higgins, and Jill Shalvis won't be able to forget it.
---
What do you think about this review?
Comments
No comments posted.

Registered users may leave comments.
Log in or register now!