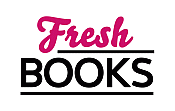 Hot Hot reads in August
"A self-help guide to 'Tidy Up' your work life!"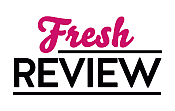 Reviewed by Bharti C
Posted July 9, 2020

JOY AT WORK by Marie Kondo and Scott Sonenshein is a self-help guide to tidying up. It is backed with research, facts, experiences, and, to an extent, experiments by the authors.
The concept of finding joy at work refers to organising all aspects of your professional life in a manner that will simplify your life, time, and bring joy in the work you do. To read and utilise the number of tips, tricks, and methods given in this book you have to be ready, willing and looking to organise your professional life in order to make it work for you. If you are not looking to make any changes in your life or are not emotionally ready, you will simply find the book and data in it overwhelming. So, first decide if you want to know about organisation, tidying up, and clearing physical and digital clutter from your office space and work life. If yes, then go ahead and get started.
I would love to say this book is easy to read and follow the instructions however, to be honest it overwhelmed me at the best of times and there were moments when reading the words 'tidy up' simply made me cringe with the sheer number of times it is mentioned in the whole book. Then there are the lengthy explanations in the examples of people who are mentioned.
My sincere advice is to be willing to make changes, read through some extensive facts, data, and research material in JOY AT WORK, and be willing to physically get up and clean and organise your workspace. Slowly but surely, this book will help you. It is definitely a process where you will have to invest time and energy to get the results of its promises. I picked up some helpful organisation methods which cleared my mind of some stress at work. So I would say JOY AT WORK does have something for everyone who has a cluttered or not so organised workspace and professional life.
SUMMARY
Declutter your desk and brighten up your business with this transformative guide from an organizational psychologist and the #1 New York Times bestselling author of The Life-Changing Magic of Tidying Up.

The workplace is a magnet for clutter and mess. Who hasn't felt drained by wasteful meetings, disorganized papers, endless emails, and unnecessary tasks? These are the modern-day hazards of working, and they can slowly drain the joy from work, limit our chances of career progress, and undermine our well-being.

There is another way. In Joy at Work, bestselling author and Netflix star Marie Kondo and Rice University business professor Scott Sonenshein offer stories, studies, and strategies to help you eliminate clutter and make space for work that really matters.

Using the world-renowned KonMari Method and cutting-edge research, Joy at Work will help you overcome the challenges of workplace mess and enjoy the productivity, success, and happiness that come with a tidy desk and mind.
---
What do you think about this review?
Comments
No comments posted.

Registered users may leave comments.
Log in or register now!