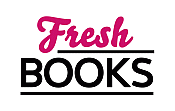 Your August adventures in reading
"A Memorable Story"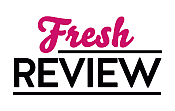 Reviewed by Evie Harris
Posted July 7, 2020

On the surface, The Frost family appears to be a happy family. Look a little closer and you'll see something different. Barb and John have been married for almost fifty years and Barb has something special to say to John on their anniversary. An unforeseen event occurs, and her news will have to wait. In a heartbeat the lives of the Frost family change in ways no one could have foreseen. Can the family adjust to their new now?
The story is told in the voices of Barb, John and their adult daughters Sadie and Juliet. Barb, a woman of purpose, has done her best to create a happy and beautiful home. She has succeeded with the beautiful home part, but not the happiness. She and John have grown apart and the time has come to do something about it. Made clear from the beginning is that Juliet is Barb's favorite and Sadie is John's favorite. Sadie is a delight in that she kind, funny and charming. Her love of and devotion to her father is unquestionable. Her strong desire to maintain her independence in New York City and her love of art has not come without a cost. Juliet adores her mother and their bond is unshakeable. Her life looks perfect on the surface, but it isn't. Hair line fractures widen quickly. We become acquainted with John through his family's words, but he later joins the story in a unique way.
The author has masterfully crafted a poignant story with dynamic characters who could be our own family or friends in a family setting alive with tension. Past and present are pulled together seamlessly. The dialogue is often witty and sometimes laugh out loud funny. It is also sharp, profound, and meaningful. Readers will be caught up in themes of family, loyalty and the courage people sometimes need to face themselves and others. The narrative focuses on the ordinary and not so ordinary moments in the characters' lives bringing them to life with compassion and sensitivity. Their stories of love, compromise, damaged relationships, aging, and loss are relatable.
ALWAYS THE LAST TO KNOW is a beautifully told story with memorable characters meaningful moments.
SUMMARY
Sometimes you have to break a family to fix it.

From New York Times bestselling author Kristan Higgins, a new novel examining a family at the breaking point in all its messy, difficult, wonderful complexity.

The Frosts are a typical American family. Barb and John, married almost fifty years, are testy and bored with each other...who could blame them after all this time? At least they have their daughters-- Barb's favorite, the perfect, brilliant Juliet; and John's darling, the free-spirited Sadie. The girls themselves couldn't be more different, but at least they got along, more or less. It was fine. It was enough.

Until the day John had a stroke, and their house of cards came tumbling down.

Now Sadie has to put her career as a teacher and struggling artist in New York on hold to come back and care for her beloved dad--and face the love of her life, whose heart she broke, and who broke hers. Now Juliet has to wonder if people will notice that despite her perfect career as a successful architect, her perfect marriage to a charming Brit, and her two perfect daughters, she's spending an increasing amount of time in the closet having panic attacks.

And now Barb and John will finally have to face what's been going on in their marriage all along.

From the author of Good Luck with That and Life and Other Inconveniences comes a new novel of heartbreaking truths and hilarious honesty about what family really means.
---
What do you think about this review?
Comments
No comments posted.

Registered users may leave comments.
Log in or register now!