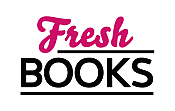 April showers are here, settle with a great read!
"Love, second chances, and family. . ."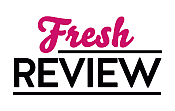 Reviewed by Patricia Pascale
Posted July 2, 2020

The Carson sisters have lived in Rooster, Texas, population 95, for their entire lives. Gone is the post office, the saloon, and the cotton mill. The Banty House, which their mother used as a bordello with strict rules, is the only home Kate, Connie, and Betsy have known. Their mother closed the business when the girls were born. Any disrespect directed at their deceased mother was promptly taken care of. They loved her and kept her room immaculate and exactly as she left it over 75 years ago.
The girls do not like changes of any kind. Annoyed their usual beauty shop is no longer in business, they must now drive their vintage 1958 Lincoln to a new shop in the next town, a few miles down the road. Waiting her turn to have her hair curled, Connie goes outside to have a sneaky smoke and sits on a bench. A young gal, about 19 and very pregnant, has just gotten off the bus and sits down next to her. Ginger Andrews is out of money and Rooster is as far as she could afford to travel on the bus. Now she would have to hitch a ride on the highway on her way to her final destination, California. In no time talking to Connie, she tells her about her life--she has no family, no husband, and no money and no place to stay. As Connie listens, she's already invoking her mother's Banty House Rule#1: ALWAYS HELP A STRANGER. When Connie brings Ginger into the shop to tell them about Ginger, they all agree to take Ginger home. Homeless, alone, broke, and pregnant, Ginger finds a family with the Carson sisters in this emotional journey of love, second chances, family, and finding happiness.
Sloan is a 24-year-old vet, recently returned home from Kuwait. His bomb squad perished while he was asleep. He is "mad at God" because he is alive and his crew is dead. He works for the Carsons and falls in love slowly but surely with Ginger. They are two kindred spirits who talk and walk together in the evenings and help each other face their fears and find the Lord. Sloan is like a son to the sisters and they adore him and play matchmakers as Ginger and Sloan grow closer. When Baby Martha Belle is born, she is welcomed with love from her mama, Sloan, and the three sisters.
Carolyn Brown is no stranger to me and I love her characters, plots, and subplots. In THE BANTY HOUSE, Kate makes flavored moonshine in the basement; Betsy barters her homemade jams and jellies, while Connie cleans everything in sight and cooks all the meals. The ladies all keep secrets from each other but enjoy their time together. They take turns making decisions on everything. Who picks the games they will play that night? Whose turn is it to select on movie night? They are fun and funny. Hearts so big but don't say a disrespectful word about their beloved mom and all bets are off! A lovely read with a cast of characters you will love. An ending that is sweet, and healing hearts in the Texas town of Rooster, it does not get any better than this one. Great read!
SUMMARY
A homeless young woman finds an unexpected family in beloved New York Times bestselling author Carolyn Brown's novel of healing hearts and new beginnings in a small Texas town.
In the fading town of Rooster, Texas, all that's really left is a service station, a church…and the Banty House, a long-ago Depression-era brothel. For more than seventy-five years, Betsy, Connie, and Kate Carson have called their mama's house a home. The three eccentric sisters get by just fine with their homemade jams and jellies, a little moonshine on the side, and big hearts always open to strangers. Like Ginger Andrews.
An abandoned teen with a baby on the way and nowhere to go, she's given a room to call her own for as long as she wants. The kind invitation is made all the sweeter when Ginger meets the sisters' young handyman, Sloan Baker. But with a past as broken as Ginger's, he's vowed never to get close to anyone again. As a season of change unfolds, Ginger and Sloan might discover a warm haven to heal in the Banty House, a place to finally belong, where hope and dreams never fade.
---
What do you think about this review?
Comments
No comments posted.

Registered users may leave comments.
Log in or register now!