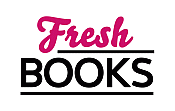 Hot, sizzling reads for July
"A Domestic Thriller That Will Leave Readers Speechless"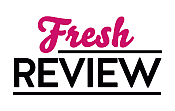 Reviewed by Alison Ellis
Posted June 29, 2020

Alice seems to live the picture-perfect life. A loving husband, two thriving daughters, and a prospering business. After losing her first husband, Tom, she never thought she would find happiness again. Her second husband, Nathan, came into her life in her darkest moment and has been her rock ever since as she deals with her loss and the subsequent anxiety she has dealt with since that fateful day her first husband died.
Alice finds it easier to keep to herself and focus on her family and the business she started with Tom. Fellow school mom, Beth had other ideas. She infiltrated Alice's life in the best way possible. Beth is a single mom and their daughters are the best of friends. As the pair get to know one another and share the trials and tribulations of life, they form a sisterly bond that nothing can seem to break.
As Alice's world begins to tilt on its axis when Nathan seems to be hiding something, she turns to Beth for help. Except Beth starts acting equally as elusive. Getting to the truth is the only answer. But what will it cost?
THE FIRST MISTAKE is a heart-pounding thriller from the author of Reece Witherspoon's Book Club Pick, THE OTHER WOMAN. In part one of THE FIRST MISTAKE we are thrown into Alice's life, her losses, clawing her way back to happiness, only to have that happiness questioned. We delve into Beth's life in part two and the circumstances that brought her to be a single mother. Part three explodes into the pulse-pounding drama as all of the pieces fall together.
THE FIRST MISTAKE is one of those books that once you start, plan on seeing it through to the end in one sitting because it is impossible to put it down. The character development, the plot twists and turns, and the explosive ending will leave readers gasping. Add this one to your summer reading list, you will not be sorry that you did.
SUMMARY
From the New York Times bestselling author of the Hello Sunshine Book Club pick The Other Woman, comes an addictively readable new domestic suspense about a wife, her husband, and the woman who is supposedly her best friend.

THE WIFE: For Alice, life has never been better. With her second husband, she has a successful business, two children, and a beautiful house.

HER HUSBAND: Alice knows that life could have been different if her first husband had lived, but Nathan's arrival into her life gave her back the happiness she craved.

HER BEST FRIEND: Through the ups and downs of life, from celebratory nights out to comforting each other through loss, Alice knows that with her best friend Beth by her side, they can survive anything together. So when Nathan starts acting strangely, Alice turns to Beth for help. But soon, Alice begins to wonder whether her trust has been misplaced . . .

The first mistake could be her last.
---
What do you think about this review?
Comments
No comments posted.

Registered users may leave comments.
Log in or register now!