"SHADOWS IN DEATH definitely proves how talented a writer J.D. Robb is."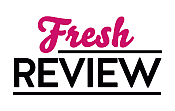 Reviewed by Annie Tegelan
Posted June 25, 2020

Thriller Police Procedural | Romance Suspense
J.D. Robb can literally do no wrong! In the latest installment in the In Death series, Ever and Roarke are once again presented with a nasty murder in Washington Square Park, they are forced to work together to catch a killer. What's interesting about this case is that Roarke seems to have caught a glimpse of the killer and he's a man that he doesn't want to mess with.
Tasked with finding out of these two are linked somehow, Eve will have her hands full. I thoroughly enjoyed this book. Not only did it delight me to see Eve and Roarke together, but having this strange shadow in the background added another sense of mystery to the plot. I can honestly say that this book blew me away. I have no idea how Robb is able to come up with unique stories with so many books already in the series, but I always look forward to a new In Death book and can't recommend it enough to others. SHADOWS IN DEATH definitely proves how talented a writer J.D. Robb is.
SUMMARY
In the new novel in the #1 New York Times-bestselling series, Lt. Eve Dallas is about to walk into the shadows of her husband's dangerous past…
While Eve examines a woman's body in Washington Square Park, her husband, Roarke, spots a familiar, smirking face among the onlookers. It's Lorcan Cobbe, a man he knows from the streets of Dublin, who kills for a living--and who burns with a personal hatred for him.

The working theory is that the dead heiress's spouse hired Cobbe--but while they're hunting for Cobbe, he's hunting for them. Law enforcement agencies worldwide have pursued this cold-hearted killer for years--and now Eve and Roarke must protect each other and get the drop on the elusive assassin. Even if they have to travel far beyond Eve's usual jurisdiction to do it.
Videos
---
What do you think about this review?
Comments
No comments posted.

Registered users may leave comments.
Log in or register now!