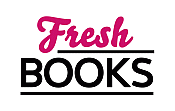 Hot, sizzling reads for July
"A tempting friends-to-lovers romance. . ."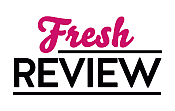 Reviewed by Danielle Dresser
Posted June 25, 2020

Romance Series | Romance Billionaire | Romance Contemporary
Ryan Hathaway has always harbored a deep crush on his lifelong friend, Jessie Acosta. Growing up together and attending the same elite prep school, Ryan watched as Jessie's world came crashing down when her family's fortune was stolen during the Black Crescent debacle fifteen years ago--the CEO of Black Crescent embezzled millions of dollars from clients and hasn't been seen since. Ryan, however, has never forgotten the pain Jessie endured during that time, and how she ran to the arms of another young man, without glancing his way even though he'd always been her best friend. Now, a successful businessman himself, Ryan is in the running to become the new CEO of Black Crescent, and suddenly, Jessie Acosta is back in his life. . .
Jessie Acosta is floored when she shows up at her ten-year high school reunion and sees Ryan for the first time in years. He's no longer the boy next door, but now an assured and sexy man. Taking a break from her iffy relationship, Jessie wants nothing more than to explore the spark that started on the dance floor at the reunion. Ryan whisks her away on a helicopter to the Hampton for a swanky house party, and their passion is too much to be denied. Their entire weekend is spent in carnal bliss, until Jessie finds out Ryan may run the company that ruined her family's life and reputation in their hometown.
It's taken fifteen years for Ryan to get Jessie to take him seriously, but the opportunity to become eth next CEO of Black Crescent is too high to let pass him by. . . Jessie has always trusted Ryan, but this new job could be their undoing. . .
The third book in Harlequin Desire's latest continuity series, Dynasties: Seven Sins, INSATIABLE HUNGER by Yahrah St. John is a tempting friends-to-lovers romance. Ryan and Jessie are both trying to do what they think will be best for them in the long run, but both skirt around the real situation--they should be together and always should have been that way. Even with Ryan's potential job at Black Crescent and Jessie's on-again-off-again almost-fiance, they are a great couple, with tantalizing chemistry from the start. While there's little conflict and quite a bit of focus paid to how thin and trim everyone is, this quick and sexy romance set amongst America's wealthy elite is an easy way to spend an afternoon.
SUMMARY
Feel the drama and passion in the Dynasties: Seven Sins series!

She's just a friend but he craves so much more. . .
His unbridled appetites could cost him everything.

Ryan Hathaway isn't about to let his friend marry the wrong guy--not when the right guy is him. But getting out of Jessie Acosta's friend zone could destroy his plans to become Black Crescent's CEO. He can't afford to give in to the overwhelming temptation of wanting her. But with another man looming in Jessie's life, Ryan can't afford not to. . .

Harlequin Desire: Luxury, scandal, desire--welcome to the lives of the American elite.

One man's betrayal can destroy generations. Fifteen years ago, a hedge-fund hotshot vanished with billions, leaving the high-powered families of Falling Brook changed forever. Now seven heirs, shaped by his betrayal, must reckon with the sins of the past. Passion may be their only path to redemption. Experience all Seven Sins!

DYNASTIES: SEVEN SINS

Book 1: Ruthless Pride by Naima Simone
This CEO's pride led him to give up his dreams for his family. Now he's drawn to the woman who threatens everything. . .

Book 2: Forbidden Lust by Karen Booth
He's always resisted his lust for his best friend's sister--until they're stranded together in paradise. . .

Book 3: Insatiable Hunger by Yahrah St. John
His unbridled appetite for his closest friend is unleashed when he believes she's fallen for the wrong man…

Book 4: Hidden Ambition by Jules Bennett
Ambition has taken him far, but revenge could cost him his one chance at love. . .

Book 5: Reckless Envy by Joss Wood
When this shark in the boardroom meets the one woman he can't have, envy takes over. . .

Book 6: Untamed Passion by Cat Schield
Will this black sheep's self-destructive wrath flame out when he's expecting an heir of his own?

Book 7: Slow Burn by Janice Maynard
If he's really the idle playboy his family claims, will his inaction threaten a reunion with the woman who got away?
---
What do you think about this review?
Comments
No comments posted.

Registered users may leave comments.
Log in or register now!