"Can the legends be true?"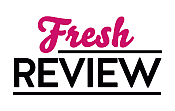 Reviewed by Gabrielle Lee
Posted June 25, 2020

Science Fiction Suspense/Thriller | Horror | Dystopian
This review refers to the audiobook version of Devolution.
What would you do if you found out that one of the world's most talked-about legends was actually true? After a terrible eruption of Mount Rainier, Kate and her fellow neighbours soon find out the fearful truth about those that others call Sasquatch and imaginary. What will happen to the small community and will any of them find a way to survive what befalls them? Will a community that is built to rely on itself and only interact with the outside world via the internet? Can help reach them before all is lost?
DEVOLUTION by Max Brooks is an interesting tale about the legendary Sasquatch and what could happen. We are introduced to the community and what transpires through the journal of a young woman named Kate. The story has a slow start and only towards the last third of the book does the pace really pick up.
The two characters who made a big impression on me were Kate's husband and Mostar, that glass artisan. It was nice to see the growth of Kate's husband as the story progressed. He finds his worth and works hard as they try to survive. Mostar comes off as a bully in the beginning when kate first describes her, but we soon see that her strong personality may be just what they need to survive.
At times I felt Kate came off as whiny and annoying, even as she begins to find a way to grow in this time of desperation. This may have had to do with the voice actor for Kate, which made it hard to relate to Kate as she moved through this story.
That being said, the rest of the narration was well done with a large cast to voice the characters of this novel. The concept of DEVOLUTION by Max Brooks was enjoyable and the ending leave you wondering a lot of what-ifs. . .
SUMMARY
The #1 bestselling author of World War Z returns with a horror tale that blurs the lines between human and beast, and asks, What are we capable of when we're cut off from society?

Set in the wilds of Washington State, Greenloop was once a model eco-community—until nature's wrath made it a tragic object lesson in civilization's fragility.

Offering a glorious back-to-nature experience with all the comforts of high-speed Internet, solar smart houses, and the assurance of being mere hours from Seattle by highway, Greenloop was indeed a paradise—until Mount Rainier erupted, leaving its residents truly cut off from the world, and utterly unprepared for the consequences. With no weapons and their food supplies dwindling, Greenloop's residents slowly realized that they were in a fight for survival. And as the ash swirled and finally settled, they found themselves facing a specter none of them could have predicted—or even thought possible. . . .

In these pages, Max Brooks brings to light the journals of resident Kate Holland, recovered from the town's bloody wreckage, faithfully reproducing her words alongside his own investigations into the massacre that followed and the legendary beasts behind it. If what Kate saw in those days is real, then we must accept the impossible. We must accept that the creature known as Bigfoot walks among us—and that it is a beast of terrible strength and ferocity.

Part survival narrative, part bloody horror tale, part scientific journey into the boundaries between truth and fiction, this is a Bigfoot story as only Max Brooks could chronicle it—and like none you've ever read before.
---
What do you think about this review?
Comments
No comments posted.

Registered users may leave comments.
Log in or register now!