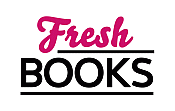 Hot, sizzling reads for July
"Often hilarious, very swoony, and incredibly sexy... Talia Hibbert is on her way to romance stardom."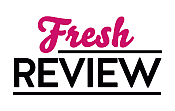 Reviewed by Danielle Dresser
Posted June 17, 2020

Multicultural Romance | Romance Comedy
Danika Brown is a professor, Ph.D. student, and searching for someone to relieve her stress through a no-strings-attached, friends-with-benefits fling. Dabbling in witchcraft, she asks a goddess for a sign, and that sign comes in the form of super-buff, super-hot, super-dependable Zafir Ansari, the college security guard she's always found attractive, but assumed his quiet demeanor meant he didn't want anything to do with her. When he saves her from a stalled elevator, video of Zaf carrying Dani across campus goes viral, and #DrRugbae draws more attention than either of them anticipates.
Zaf, a former rugby player whose career was cut short after a family tragedy, has had a major crush on Dani Brown since the first time he saw her bright hair, curvy figure, and up-front personality. He struggles with anxiety and is easily overwhelmed by the spotlight, but when his viral moment with Dani brings more attention to the charity he started, he wonders if he can convince her to pretend to be his girlfriend to continue to bring attention to his company that focuses on athletes and mental health awareness.
Dani is, of course, down, and takes their ruse up a notch – she can help Zaf with his charity and dealing with attention, and he can help her satisfy her sexual needs. As they grow to respect one another and explore their desires, Dani and Zaf both wonder what is going on… Zaf knows he's ready to take a leap, focus on his charity, and try to build something real with Dani. But Dani, relationship-phobic and stubborn, runs from her own emotions, let alone stay with someone who so freely and openly wants to share his with her. With real feelings on the line, can these two find a way to make it work?
A delightful, deeply emotional, contemporary romance! TAKE A HINT, DANI BROWN continues to solidify Talia Hibbert as a surefire talent in romance. Danika Brown is a wonderfully grumpy heroine, but she's aware and perfectly fine with that. She's not interested in a relationship, is focused on her career, and also dabbles in witchcraft. Her sisters, the heroines of book 1, Chloe, and the forthcoming book 3, Eve, are wonderful side characters who bring out the best and worst in middle sister, Dani. Zafir Ansari is a formidable hero – he has big feelings, physically and emotionally fills a room, and is completely smitten with Dani from the start. His backstory is tragic, and he has to deal with his emotions of loss along with his yearning for Dani throughout the book, as well as deciding what he wants to do with the charity he started when his professional rugby career ended. Most of this novel is spent in the minds of our protagonists, arguing with themselves not to feel how they so obviously feel, which drags out the denouement longer than necessary. Nonetheless, often hilarious, very swoony, and incredibly sexy, TAKE A HINT, DANI BROWN is a hit and Hibbert is on her way to romance stardom.
SUMMARY
One of Oprah Magazine's 21 Romance Novels That Are Set to Be the Best of 2020

USA Today bestselling author Talia Hibbert returns with another charming romantic comedy about a young woman who agrees to fake date her friend after a video of him "rescuing" her from their office building goes viral...
Danika Brown knows what she wants: professional success, academic renown, and an occasional roll in the hay to relieve all that career-driven tension. But romance? Been there, done that, burned the T-shirt. Romantic partners, whatever their gender, are a distraction at best and a drain at worst. So Dani asks the universe for the perfect friend-with-benefits—someone who knows the score and knows their way around the bedroom.
When big, brooding security guard Zafir Ansari rescues Dani from a workplace fire drill gone wrong, it's an obvious sign: PhD student Dani and former rugby player Zaf are destined to sleep together. But before she can explain that fact to him, a video of the heroic rescue goes viral. Suddenly, half the internet is shipping #DrRugbae—and Zaf is begging Dani to play along. Turns out his sports charity for kids could really use the publicity. Lying to help children? Who on earth would refuse?
Dani's plan is simple: fake a relationship in public, seduce Zaf behind the scenes. The trouble is, grumpy Zaf is secretly a hopeless romantic—and he's determined to corrupt Dani's stone-cold realism. Before long, he's tackling her fears into the dirt. But the former sports star has issues of his own, and the walls around his heart are as thick as his... um, thighs.
The easy lay Dani dreamed of is now more complex than her thesis. Has her wish backfired? Is her focus being tested? Or is the universe just waiting for her to take a hint?
---
What do you think about this review?
Comments
No comments posted.

Registered users may leave comments.
Log in or register now!