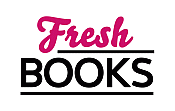 Hot, sizzling reads for July
"Captivating historical fiction set in Key West"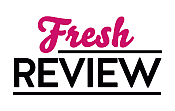 Reviewed by Danielle Dresser
Posted June 14, 2020

Historical | Multicultural Historical
Three women in Key West over Labor Day Weekend for different reasons, and all connected in ways they least expect. . . While Key West is a beautiful escape for vacation and the rest of the world, for its inhabitants it can be a stifling prison and reminder that behind the beautiful weather and gorgeous beaches, everyone still has problems.
Helen Berner wants nothing more than to escape her abusive marriage. The man she fell in love with is no longer the person she has spent nine years married to, and even though she's nine months pregnant, Helen's husband continues to hurt her mentally and physically. She finds reprieve in her job at a local diner, where she meets tourists and chats with the regulars. One quiet man, John, comes in every day for a slice of key lime pie, and while he doesn't say much, his demeanor and kind eyes let Helen know he's someone she can trust. . .
Mirta Perez has just married a man she barely knows. He's rich and wants to take her to New York where she'll be the toast of society. Her family in Cuba was once prominent until they found themselves on the wrong side of the 1933 Cuban Revolution. Still finding their footing, this advantageous marriage will help Mirta and her entire family regain their place in society. But as Mirta learns more about her husband's work and reputation, she's unsure she's ready or fit for a life married to a man who is dangerous. . .
Elizabeth Preston has taken a train from Key West all by herself to try to find her long-lost brother, who, after WWI, has been barely heard from by their family. Once a New York socialite without a care in the world, Elizabeth's family lost everything during the stock market crash and have nothing left. Elizabeth has always found it easy to use her beauty to get what she wants, but when a man on the train gives her nothing but a fleeting look, and then they coincidentally meet again in Key West, she sets her sights on making him squirm. But when Elizabeth realizes this stranger may be the key to find her brother, she has to put her faith in someone else for once. . .
When a dangerous storm heads straight for Key West, these three women will have to find strength and determination to survive. But even if they do whether the storm, will they be able to deal with the consequences of their actions?
THE LAST TRAIN TO KEY WEST by Chanel Cleeton is a captivating story about three women with different struggles, but all with the same determination: to live life on their terms and find some kind of happiness while doing so. Issues of class, the aftermath of WWI, and the Great Depression are prominent themes throughout this novel. While THE LAST TRAIN TO KEY WEST isn't quite as dynamic as Cleeton's earlier books (NEXT YEAR IN HAVANA and WHEN WE LEFT CUBA), the hallmarks of her writing and storytelling styles are there – intriguing characters, propulsive plots, and surprising connections. The Key West setting is gorgeously described, even during a treacherous hurricane. Readers will feel for the three women telling their stories and will be interested to finally understand how they are all connected, as well as how their stories will resolve.
SUMMARY
In 1935 three women are forever changed when one of the most powerful hurricanes in history barrels toward the Florida Keys in New York Times bestselling author Chanel Cleeton's captivating new novel.

Everyone journeys to Key West searching for something. For the tourists traveling on Henry Flagler's legendary Overseas Railroad, Labor Day weekend is an opportunity to forget the economic depression gripping the nation. But one person's paradise can be another's prison, and Key West-native Helen Berner yearns to escape.

The Cuban Revolution of 1933 left Mirta Perez's family in a precarious position. After an arranged wedding in Havana, Mirta arrives in the Keys on her honeymoon. While she can't deny the growing attraction to the stranger she's married, her new husband's illicit business interests may threaten not only her relationship, but her life.

Elizabeth Preston's trip from New York to Key West is a chance to save her once-wealthy family from their troubles as a result of the Wall Street crash. Her quest takes her to the camps occupied by veterans of the Great War and pairs her with an unlikely ally on a treacherous hunt of his own.

Over the course of the holiday weekend, the women's paths cross unexpectedly, and the danger swirling around them is matched only by the terrifying force of the deadly storm threatening the Keys.
---
What do you think about this review?
Comments
No comments posted.

Registered users may leave comments.
Log in or register now!