"Photographing broken china - can this be all there is to life?"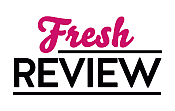 Reviewed by Clare O'Beara
Posted June 10, 2020

Women's Fiction | Romance Contemporary
This striking English women's fiction tale begins with Helen Hansard, taking the train from London to her life outside advertising where she's worked for ten years. She loves taking photographs of nature, and places them on a photography website for likes and follows. But this is not Helen's story.
Orla Kendrick hides from life in a Suffolk castle, seeing THE BEAUTY OF BROKEN THINGS with a photographer's eye. She even buys chipped old china to photograph, for the elusive fragility and charm which make her name on websites. Orla worked in fashion until a storm of jealousy caused to her to leave and retreat from the world. She thinks there is no way to emerge, as agoraphobia has set in and she only walks her dog on the beach. But enough clues are in her photos for Luke Hansard, the now-widowed husband of Helen, to track her down and talk to his late wife's friend about his grief.
This tale gently follows two people upset and grieving, who both like objects that are less than perfect. In Orla's case, she intends the crockery to stay broken. In Luke's case, he's a jobbing builder who knows how to point brickwork and replaster a preserved historic building. Can they help each other to heal? The quiet village hasn't much to offer tourists, but the locals are keen gardeners, and the coming of spring is welcome.
I found some figurative writing here; the beautiful but broken china mirrors Orla, while vegetables growing and coming to harvest resonate with spiritual and social growth for our characters. Luke uncovers more than he bargained for in a few dimensions. The fortress turns out to be necessary. However, the writing style is conversational rather than literary, so don't be deterred. I enjoyed seeing a return of inner strength and zest for life. The author gets under the skin of someone with a social anxiety, and she may have based THE BEAUTY OF BROKEN THINGS on actress Billie Piper, who was in the news for all the worst reasons before starting to model again.
Victoria Connelly grew up in Norfolk, not too far from the story's setting, and describes the small roads and pleasant neighbourhood with a kind eye. (I'm sure there's more rain off the North Sea coast than she mentions.) Her books often describe gardens. Not so much cameras, I have to say; not an f-stop, neutral density filter, zoom or macro lens, not even a camera make, light reflector or mention of Lightroom in sight, unlike any photographer I know.
SUMMARY
United by tragedy, can two broken souls make each other whole?
After the tragic loss of his wife, Helen, Luke Hansard is desperate to keep her memory alive. In an effort to stay close to her, he reaches out to an online friend Helen often mentioned: a reclusive photographer with a curious interest in beautiful but broken objects. But first he must find her—and she doesn't want to be found.
Orla Kendrick lives alone in the ruins of a remote Suffolk castle, hiding from the haunting past that has left her physically and emotionally scarred. In her fortress, she can keep a safe distance from prying eyes, surrounded by her broken treasures and insulated from the world outside.
When Luke tracks Orla down, he is determined to help her in the way Helen wanted to: by encouraging her out of her isolation and back into the world. But Orla has never seen her refuge as a prison and, when painful secrets and dangerous threats begin to resurface, Luke's good deed is turned on its head.
As they work through their grief for Helen in very different ways, will these two broken souls be able to heal?
---
What do you think about this review?
Comments
No comments posted.

Registered users may leave comments.
Log in or register now!