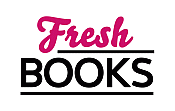 Hot, sizzling reads for July
"Danger lurks under the waters of the aquarium"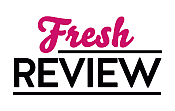 Reviewed by Clare O'Beara
Posted May 28, 2020

Romance Suspense | Inspirational Romance
Wow, buckle up for this fast-moving thrill ride. My interest was caught by the setting in an aquarium, and we start with a group of underprivileged kids invited in to enjoy a night sleeping in the shark tank. Or rather, in a walkway tunnel through the deep shark tank. DANGER IN THE DEEP, of course, is lurking, and it's not sharks, it's something far more implacable.
Olivia Smith is an aquarium staff member, and she's the first person to be attacked, by means of an alteration to her diving equipment. Scuba divers need air and because this tank is so big, she can't just swim to the surface when she encounters trouble. Brady Johnson spots the difficulty and rushes to her aid. He's a visiting Marine Corps pilot, who was Olivia's late husband's best friend. While he kept Olivia at arm's length during her marriage, he now starts to regret his ill-judged assessment of this woman and takes her safety seriously. This is only the first of many incidents in escalating seriousness, and the police theorise about suspects, while readers get to know the staff, customers, and hangers-on at both the aquarium in North Carolina and the nearby airfield.
Karen Kirst has concocted a frantic series of events, in which the main characters get to know each other as they really are, not the people they took each other for at first glance. The locations switch around and there's always another hint or red herring. Karen Kirst is from East Tennessee near the Great Smoky Mountains so naturally, she's going to involve a lot of outdoor scenes in her books. I also enjoyed the romance which arises in DANGER IN THE DEEP. As this is an inspirational book it is suitable for any age of reader from teen to adult, and teenagers reading this suspense story will probably get hooked on romance.
I have previously read a few historical romances by the same author, in her Smoky Mountain Matches series, so while this modern account isn't in a series, you can enjoy more of her fine writing when you've finished this heart-pounding adventure.
SUMMARY
When buried secrets surface,

she's caught in a criminal's crosshairs.

Aquarium employee Olivia Smith isn't sure why someone wants her dead—but Marine Corps pilot Brady Johnson knows a secret that could explain it. Brady vowed he'd tell no one that Olivia's husband had been on the run from his own mob family before he died, but he also promised he'd keep Olivia safe. With danger running deep, they'll have to work fast to stay alive.
---
What do you think about this review?
Comments
No comments posted.

Registered users may leave comments.
Log in or register now!