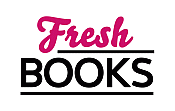 Sweet Reads in February
"A courageous woman tells of a lifetime of reinvention"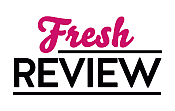 Reviewed by Clare O'Beara
Posted May 28, 2020

While I hadn't previously heard of this author, I can assure you that the best day to start reading Maye Musk's autobiography is today. A WOMAN MAKES A PLAN is a great title, based on the Boer proverb, "a farmer makes a plan." Maye tells us of her childhood with two adventurous Canadians who settled in South Africa and raised a resourceful family. Through many moves and career changes, degrees, and childrearing, she largely supported herself.
The subtitle of this book, "Advice for a Lifetime of Adventure, Beauty, and Success," further adds to the depth of the novel. Maye speaks in a calm voice as she tells of her early work as a model, her success and happiness, and the marriage she did not want to a husband who began physically abusing her at once. When she was allowed to divorce by a change in the law, he threatened her and their children appallingly. I can't see why any man should feel so small that he has to stand on someone to feel taller. This man was an absolute control freak who still tried to control their family after the divorce. Maye courageously ended up moving with her children, Elon, Kimbal, and Tosca, putting their safety first.
Every time Maye moved she had to start again, gaining new qualifications as a dietitian and new friends. From this example, her children were not afraid to move and preceded her to Canada. We now know her son Elon Musk through PayPal, Tesla, and SpaceX. He started by winning money from a PC magazine for a game he'd written at thirteen and worked for Microsoft before designing a map system with his brother. Kimbal later diverged into whole food cooking and Tosca became an actress and filmmaker.
The story is Maye's, however. Her resilience and reinventing herself while continuing to model regardless of age. Maye has been featured in Time Magazine and is a CoverGirl model at age 71. She dispenses sound advice about eating wholegrain bread, fruits and vegetables, more beans and less meat, and not having too much alcohol. Her figure hasn't always been perfect, and she tells us why – stresses and unhappiness, for instance. Once she followed her own good advice, she returned to the elegance and poise for which models are renowned. We can all follow this advice; follow too the advice from her heart, from her decades of experience. Get out of a bad situation; if nothing is changing and you are unhappy, you change; don't be afraid to move; start again and get out and make friends. Eat well and move more. A WOMAN MAKES A PLAN can be read and enjoyed by anyone, regardless of gender or age.
SUMMARY
The international supermodel shares personal stories and lessons learned from a life of "living dangerously--carefully"

Maye Musk at seventy-one is a fashionable, charming, jet-setting supermodel with a fascinating and tight-knit circle of family and friends. But things were not always so easy or glamorous--she became a single mom at thirty-one years old, struggling through poverty to provide for her three children; dealt with weight issues as a plus-size model and overcame ageism in the modeling industry; and established a lifelong career as a respected dietitian, all the while starting over in eight different cities across three countries and two continents. But she made her way through it all with an indomitable spirit and a no-nonsense attitude to become a global success at what she calls the "prime of her life."

As the twenty- and thirtysomethings who follow her obsessively on social media know, Maye is a fount of frank and practical advice on how the choices you make in every decade can pay off in surprising, exciting ways throughout your life. In A Woman Makes a Plan, Maye shares experiences from her life conveying hard-earned wisdom on career (the harder you work, the luckier you get), family (let the people you love go their own way), health (there is no magic pill), and adventure (make room for discovery, but always be ready for anything). You can't control all that happens in life, but you can have the life you want at any age. All you have to do is make a plan.
---
What do you think about this review?
Comments
No comments posted.

Registered users may leave comments.
Log in or register now!