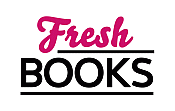 Hot, sizzling reads for July
"A fun, new adult, road-trip novel... heartfelt and humorous."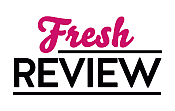 Reviewed by Danielle Dresser
Posted May 21, 2020

New Adult | Romance LGBTQ | Romance Comedy
Gamer Grandpa is a popular YouTube channel focused on the fantasy game Odyssey, which has a large and devoted following. Conrad and Alden are two of the channel's stars--Conrad is easygoing and fun, while Alden is rigid and by-the-book. Fans of the channel love to watch them banter and they are both excellent players of the game in their own unique way. When their group of gamers is given a chance to compete in an Odyssey competition across the country in Las Vegas, both Conrad and Alden jump at the chance to attend. Conrad's savings are running out, he can't keep any of his myriad of jobs, and his living situation is about to be nonexistent, so the prize of a spot on the competitive gaming circuit is especially appealing. Alden is in grad school because his moms want him to be, but he's not sure what exactly he wants to do with his life, and playing Odyssey is a much-needed outlet. The idea of winning the competition and proving this game is more than just a hobby to his parents is important to him, as well.
But the idea of driving across the country in an old car together is less than ideal. And when one of the team members has to unexpectedly fly home, Alden and Conrad are on their own. Making stops at game stores throughout the country to promote their YouTube channel, dealing with car trouble, and trying to stay both on budget and on time puts them in awkward situations. And just when it seems like neither one can stand each other any longer, something funny happens--they discover they have a lot in common, just with different ways of expressing themselves. Things heat up on the way to the convention, but will their newfound attraction be able to withstand the heat of the competition?
CONVENTIONALLY YOURS by Annabeth Albert, the first in her new True Colors series, is a fun, new adult, road-trip novel. Annabeth Albert has a fresh writing style that makes this a cute, heartfelt, and humorous read, but also nuanced in many of the issues it explores. Forced proximity (including "just one bed"!) makes Alden and Conrad come to terms with how they really feel about one another, and also helps them work through some of the problems they have in their personal lives. Both of them have issues and pressures to deal with at home, and they both think that winning the competition will solve everything. Conrad is on his last bit of cash, hasn't spoken to his family in over a year, and wants nothing more than to prove that he isn't some kind of screw-up. Alden's well-meaning but overbearing mothers want him to focus on getting an advanced degree in medical administration, but his heart has never been into it. Alden's journey--both the literal road and his emotional path--was really interesting and well-written. He is neurodivergent and has had problems catching on to social cues and dealing with spontaneity his entire life, so many of the roadblocks he and Conrad face, on their trip and in their budding relationship, are new experiences for him. While they are one too many blips while they're driving across the country, these stressful situations do create tension and reasons for our heroes to lean on one another for support. The actual convention goes by really quickly… For this to be the end goal, it doesn't last all that long. The details of playing the Odyssey game are well-described, but readers who aren't aware of some gaming jargon may be lost and/or find the lengthy descriptions of the games underwhelming. Nonetheless, there is a very convenient happily-ever-after, and the promise of more stories about this group of gamers is enticing.
SUMMARY
When two "big name fans" go head-to-head at a convention, love isn't the only thing at stake.
Charming, charismatic, and effortlessly popular, Conrad Stewart seems to have it all...but in reality, he's scrambling to keep his life from tumbling out of control.
Brilliant, guarded, and endlessly driven, Alden Roth may as well be the poster boy for perfection...but even he can't help but feel a little broken inside.
When these mortal enemies are stuck together on a cross-country road trip to the biggest fan convention of their lives, their infamous rivalry takes a backseat as an unexpected connection is forged. Yet each has a reason why they have to win the upcoming Odyssey gaming tournament and neither is willing to let emotion get in the way—even if it means giving up their one chance at something truly magical.
---
What do you think about this review?
Comments
No comments posted.

Registered users may leave comments.
Log in or register now!