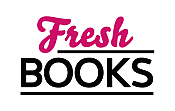 Pick up great June books for summer reading
"Craftsmen and farmers, all appreciate a lovely lady"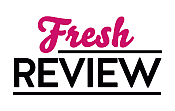 Reviewed by Clare O'Beara
Posted May 21, 2020

An enjoyable summer awaits Hannah Lapp as she sells preserves in her Amish store. Marcus Jackson, newly arrived from Chicago, is looking for a place to rent because he has a welder's job nearby. Hannah sells him a jar and offers him a room with her brother, and a relationship begins. PROMISE AT PEBBLE CREEK puts obstacles in their way, however; Marcus is pleased to be a Christian, but the strict discipline of the Amish is beyond his expectation.
Hannah seems quite adventurous and doesn't hesitate to staff the shop alone. She bookkeeps for her family and reads fiction books when she gets a chance. We're to see that she keeps her presence of mind in a tight spot. Yet stepping outside her community, maybe leaving her entire family, would be too big an ask. Life brings plenty of challenges and work, but women are told that work and prayer are their ways to grow as a person. They're not expected to stand out as individuals or travel, much less marry an outsider.
Marcus is leaving what he was wise enough to recognise as a bad situation. He enjoys practical work, and there's plenty of that going in a farm neighbourhood. Allegations that a robbery took place around the same time he arrived begin to circulate. There isn't much he can do but hunker down and be quiet.
This inspirational romance is certainly a nice portrait of a kind, hopeful farming people and their hand-working industries. They depend on horsepower and community. Lisa Jones Baker grew up near an Amish town in Illinois, like the fictional Pebble Creek area, which gives her book an authentic feel. This is the sixth of her Hope Chest of Dreams series which has followed the line of a craftsman and his family. This is a relaxing read full of personal choices and discussions, during which the characters wonder if they are getting nearer to the Lord, following a parent's wise words or appreciating the beauty of nature. PROMISE AT PEBBLE CREEK would suit you if you are in the mood to sit and rest and read at the end of the day. And if you read the earlier books of the series, of course, you'll want to stay up to date on the gossip.
SUMMARY
Lisa Jones Baker's beloved Hope Chest of Dreams series follows a new generation blessed by treasured hand-carved chests that hold—and inspire—precious dreams . . .

Amish country girl Hannah Lapp lives for adventure—the kind found in favorite novels and the stories she secretly writes. And at her family's popular tourist store, she's fascinated by the different Englischers she meets. Especially when Marcus Jackson comes to town. She's sure there's more to the ex-city boy than his quiet, helpful ways, and she's curious to find out just what it is . . .

Marcus fled Chicago before his brothers' life of crime ruined his future. He's not sure exactly why God's plan brought him to this quaint little town. Or why his growing friendship with the bubbly, inquisitive Hannah has him trusting her with his past. But when local stores are robbed and suspicion falls on Marcus, can he and Hannah come together to prove his innocence—and make their own happy-ever-after ending?
---
What do you think about this review?
Comments
No comments posted.

Registered users may leave comments.
Log in or register now!