"A passionate, emotional story... the perfect end to the Forged of Steele series"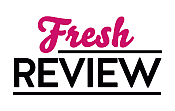 Reviewed by Kim Roller
Posted May 14, 2020

Multicultural African-American | Romance Billionaire
Gannon Steele has a ten-year plan. Delphine Ryland isn't looking for love after what happened with her former fiance. She comes to Phoenix, Arizona to interview him for an article. Their instant attraction has them rethinking their lives. A road trip for his company will bring them closer together and deciding their futures. Will she become Claimed by the Steele? Brenda Jackson finishes her Phoenix Steele brothers series and the Forged of Steele series with CLAIMED BY A STEELE.
A passionate, emotional story of the last of six brothers whose plans go awry when he meets the woman who is meant to be his. A wounded woman who thinks that all men will treat her like the important men in her life but will take a risk with a man who will change her mind. I'm hoping Ms. Jackson will find a long-lost group of sexy Steele men to continue this great series. I've been Claimed by all the Steele men.
SUMMARY
New York Times bestselling author Brenda Jackson brings you a brand-new story in the Forged of Steele series. Perfect for fans of the popular Westmoreland series and readers of passionate contemporary romances!

This Steele man is always in the driver's seat…
But is this playboy ready for the wildest ride of his life?

Agreeing a PR stunt would be good for business, trucking CEO Gannon Steele invites reporter Delphine Ryland to hitch a ride cross-country. Soon, he's keeping his eyes on his sexy passenger instead of on the destination ahead, and when the trip turns from strictly business to strictly pleasure, the consequences might be more than this rough-and-ready bachelor can handle…
Excerpt
"You may kiss your bride."
Gannon Steele held back a laugh as he watched his brother Mercury pull the woman he loved into his arms and give her a whopper of a kiss. It was hard to believe that his I-will-never-fall-in-love-again brother had done just that. Fallen in love again. Gannon knew no one was happier about it than his mother, Eden Tyson Steele, who adored Mercury's new wife and who'd been ready to see another son married off.
He glanced around at his family. They were probably thinking the same things about Mercury that he was. Sloan Donahue had changed Mercury's mind-set about love and Mercury had changed hers about being fiercely independent. Like everyone else, Gannon was convinced Mercury and Sloan were meant for each other.
"Should we think that maybe you're next?" Gannon glanced over at his oldest brother, Galen. Their parents, Drew and Eden Steele, had given birth to six sons. For years, all six had been known around Phoenix as the Bad News Steeles. Mainly because of their die-hard bachelor ways. Now all those previous die-hard bachelors were married—all except for Gannon.
Unlike his five brothers, Gannon had never wanted to stay single forever. He viewed marriage as a part of his future. However, he was in no hurry to claim a wife, and now that Mercury was married off, that meant more women for Gannon to enjoy. He couldn't wait.
"You all should know that I'm next, Galen, since I'm the last of the Phoenix Steeles. But I intend to have the time of my life before that happens, which I don't foresee happening for another ten years or more."
"Ten years?" Galen asked, raising a doubtful eyebrow.
"You heard me. Ten years at least. Now that I am the last single Steele left standing, I plan to enjoy being the number one player."
"Be careful, baby bro. You'll be singing a different tune if the right woman appears in your life, trust me."
Gannon chuckled, definitely not taking anything his brother said seriously. He was the master of his own mind and his own fate. There was no woman alive who could change him. "Who would have thought?"
Galen gave him a quizzical look. "Thought what?" "That you would be sounding like Mom in your old age."
Galen frowned. "Be amused all you want, Gannon. Just don't say that I didn't warn you. Do I need to remind you about what happened to me when Brittany appeared in my life? I was the last person anyone expected to fall in love."
Gannon knew that to be true, but then, all one had to do was look at Brittany or any of the women his brothers had married to understand why his brothers had gotten love-whipped. Not only were the women beautiful, but they were also intelligent. However, with his current mindset, Gannon figured that even if a beautiful, intelligent woman walked into his life right now, he wouldn't bite. Although he had discriminating taste, he still preferred changing bed partners. Now with his brothers out of the way, there would be even more women out there for him. He couldn't see settling down to just one woman any-time soon. He would stick to his ten-year plan.
Deciding to change the subject, he said, "So Zion is having a baby, huh?"
Galen laughed. "No, Celine is pregnant. Zion is strutting around like a damn peacock, like he's the only one who can make a baby. For him to have been the Bachelor in Demand to hold out the longest to get hitched, it's totally hilarious that he's now all in." Gannon laughed, as well, watching the group of men and their wives standing together. For years those men had been pegged as the Bachelors in De-mand. Now they were all married and seemed pretty damn happy about it. And none of them had wasted time getting their wives pregnant.
Gannon wasn't ready for all that.
A short while later, while at the wedding reception, Gannon's cell vibrated. He checked and saw the caller was Delphine Ryland. He frowned. How did he know that name? Why was she listed in his phone contacts? Was she a past bed partner? Although he tried remembering names, he couldn't always do so. Unlike his brothers in their man-whoring days, Gannon didn't have a special phone just for women. If he preferred not talking to one, he just didn't answer.
"When is your interview with Simply Irresistible, Gannon?"
He glanced over at his sister-in-law Nikki, who was married to his brother Jonas. The two had announced last week they were expecting a baby. Gannon's brother Tyson and his wife, Hunter, had announced the same thing a few weeks ago. Gannon figured those announcements were another reason his mother was beaming with pride. She'd seen five out of six of her sons married, and by this time next year she would have more grandkids to spoil. Hopefully she would give Mercury and Sloan time to settle into their marriage before waving baby booties in front of them.
"I believe it's this coming week," he said. In all honesty, with the excitement of the wedding, and all his family and friends arriving in town, he'd completely forgotten about the interview.
"Delphine's a nice person and a great journalist. You're going to like her, Gannon."
He decided not to say anything to that because he was a man who liked all women, and he figured his feelings for Delphine Ryland would be no different.
(C) Brenda Jackson, Harlequin Desire, 2020. Reprinted with permission from the publisher.
---
What do you think about this review?
Comments
No comments posted.

Registered users may leave comments.
Log in or register now!