"Finding love and faith at a historic inn. . ."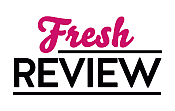 Reviewed by Patricia Pascale
Posted May 14, 2020

Women's Fiction | Romance Contemporary | Christian
Mia Emerson is a Hollywood star on the rise especially with the completion of her latest film, Twelve Hours, just wrapped. Excitement is high at the after midnight party at one of LA's most popular nightspots. Mia is exhausted, leaving to return home for much-needed rest. Jax, her arrogant co-star, grabs her and gives her a kiss, unexpected and totally unacceptable. Jax is married to Emma and they are expecting their first child. Mia pushes him away but sees that a paparazzi has taken a photo of the encounter. This will not be good for her career.
Her fiance, Wes, also an actor, has just jilted here, even though Mia was the reason he got a role in an upcoming film. What else will happen on this terrible day? Finally reaching home, Mia sees a bunch of missed calls from her agent, Nolan. The press has seen the photo of Mia and Jax, and Mia is being labeled as a homewrecker. Nolan advises her to lay low, get out town, and wait for things to die down. Mia decides to take a trip--what was supposed to have been her honeymoon--to the historical Blue Bell Inn on the shores of LakeLure in the Blue Ridge Mountains. Her grandparents had lived and it was a place Mia always wanted to visit. An entire week in the mountains and on her ex-fiance's dime--Mia can't leave fast enough.
Levi Bennett is the innkeeper since his parents died in a car accident. His dying father made Levi promise to always take care of his siblings, Molly and Grace. . . That is why he is trying to keep the inn afloat financially until they can sell it and share the profits. It is tough going and he is maxed out on two of his credit cards to get through the winter months. He is uptight and does not share any of that financial news with his sisters. He must get Grace through high school and into college. Molly must wait a while longer to become engaged to Adam, an author she met at the inn. Levi is tense, has headaches, and has no fun. He is a control freak when it comes to Molly and Grace and they are very resentful. This is not the life Levi wants but he has to help preserve his parents' dream for the inn no matter how hard. He has a marketing strategy that he knows will help.
When Mia arrives alone at Blue Bell Inn, Levi is curious about where the groom is? Escorting Mia to the bridal suite, Mia is impressed at the many special touches that await her. Sprinkled rose blossoms, champagne, and a canopy bed. All she wants is to hit the bed and sleep and forget what a nightmare this day has been. She does dwell on the innkeeper; he sure is movie-star gorgeous, and what a wicked smile. That's enough of those thoughtsMia..go to sleep!
Returning to the desk his sisters are very excited. They tell him who Mia is and that she is hiding from the public because of a scandal she is involved in. Levi tells his sisters they must all work hard to keep her safe and keep her location secret. Molly and Grace sign on to help.
Levi becomes Mia's chauffeur, confidant and friend. Her every wish becomes his command and Mia falls in love with the inn, the area, and Levi Bennett and his sisters. Their physical attraction is WOW and they both are aware of it. There is a mystery of the missing CAROLINA BREEZE, which is an interesting subplot involving a missing diamond similar to the world-famous Hope Diamond. Mia and Levi's story is a romantic romp filled with humor, some ups, and downs but with a happy ending. The characters are all colorful. Denise Hunter knows how to tell a sweet and endearing tale of finding love. I also enjoy the way she weaves a light and loving spiritual thread throughout the story. CAROLINA BREEZE is a keeper that you will love and pass on to someone who enjoys reading about life, love and faith. Great job, Denise Hunter. You have a loyal fan.
SUMMARY
A jilted bride. A struggling innkeeper. And a romantic mountain getaway that changes everything
Rising Hollywood star Mia Emerson is looking for a safe place to land in the wake of a public breakup and celebrity scandal, and she finds it in the lake town of Bluebell, North Carolina—the location of her canceled honeymoon. She wants nothing more than to hide and wait for the tabloids to die down.
Soon after her arrival at the Bluebell Inn, Mia meets Levi Bennett, who runs the inn along with his two younger sisters. Drawn to one another from the start, Mia trusts Levi to keep her location from the press, and Levi confides in Mia about the precarious financial state of the inn—a secret he's been keeping from his sisters.
When Mia and Levi discover an old journal that hints at a rare diamond necklace hidden in the inn, they set off on a treasure hunt to find the long-lost heirloom. What they don't expect to surface are feelings they thought were safely locked away. Mia and Levi must decide if falling in love again is too big a risk—or if it will uncover a treasure of its own instead.
---
What do you think about this review?
Comments
No comments posted.

Registered users may leave comments.
Log in or register now!