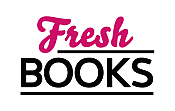 Get a great read for October
"Twenty-five women writers and naturalists are celebrated"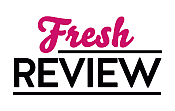 Reviewed by Clare O'Beara
Posted May 14, 2020

Non-Fiction Gardening | Literature and Fiction Literary
Subtitled Women Poets, Ramblers, and Mavericks Who Shape How We See the Natural World, WRITING WILD is a lovely book that collects twenty-five notable women naturalists, who were/are also writers, poets, scientists, gardeners, essayists, journalists, biographers, ramblers. WRITING WILD celebrates the work and sisterhood of women as part of the conservation effort. Author Kathryn Aalto tells us not to worry if we have not heard the term eco-feminism; it's enough to celebrate a lady poet.
Dorothy Wordsworth and Susan Fenimore Cooper are relatives of better-known writers, but seem to have shared their adventures and experiences, inspired some of their writings, even been plagiarised in a time when most women didn't write more than letters and housekeeping diaries.
Rachel Carson, a scientist, ushered in an age of ecological concern when her book Silent Spring broke the news that the pesticide DDT was seriously harming the birds, was accumulating in larger birds up the trophic steps and would just as easily induce cancers and other illnesses in people.
Helen Macdonald wrote the autobiographical H Is For Hawk about training a sulky goshawk after her father died, on the edges of Cambridge, England. She has continued to write about birds.
Rebecca Solnit is, of course, that lady who penned the exasperated Men Explain Things To Me after a dinner party host 'mansplained' her own book to her on the strength of his having read a review and not absorbed the fact that his guest had written the original material. When not creating new words for our life experiences, she also writes about walking in nature.
Kathryn Aalto, commenting on the fact that environmentalism was for too long the preserve of the white male, has made sure to introduce us to several ladies from other backgrounds. Carolyn Finney writes about the black and female experience of America's National Parks, explaining that the African American people in the past did not experience the shared ownership of these spaces.
Robin Wall Kimmerer is a botanist and writer whose background is the Potawatomi Nation. She is as comfortable giving a TED Talk as acting field guide on an environmental literature college weekend.
Giseal Goppel is an illustrator living in Germany, and she has drawn a head and shoulders portrait of each of the twenty-five women featured. Other ladies are mentioned two or three to a page, such as Barbara Kingsolver and Naomi Klein.
Suffice to say that if you want a list of recommended reading about women and nature, just prepare it from this book. Most of those featured are from Britain or America, but it's a great start. I have to thank WRITING WILD for introducing me to so many illustrious and friendly companions on my walk.
SUMMARY
In Writing Wild, Kathryn Aalto celebrates 25 women, both historical and current, whose influential writing helps deepen our connection to and understanding of the natural world. These inspiring wordsmiths are scholars, spiritual seekers, conservationists, scientists, novelists, and explorers. They defy easy categorization, yet they all share a bold authenticity that makes their work both distinct and universal.

Featured writers include:
Dorothy Wordsworth, Susan Fenimore Cooper, Gene Stratton-Porter, Mary Austin, and Vita Sackville-West
Nan Shepherd, Rachel Carson, Mary Oliver, Carolyn Merchant, and Annie Dillard
Gretel Ehrlich, Leslie Marmon Silko, Diane Ackerman, Robin Wall Kimmerer, and Lauret Savoy
Rebecca Solnit, Kathleen Jamie, Carolyn Finney, Helen Macdonald, and Saci Lloyd
Andrea Wulf, Camille T. Dungy, Elena Passarello, Amy Liptrot, and Elizabeth Rush
Part travel essay, literary biography, and cultural history, Writing Wild ventures into the landscapes and lives of extraordinary writers and encourages a new generation of women to pick up their pens, head outdoors, and start writing wild.
---
What do you think about this review?
Comments
No comments posted.

Registered users may leave comments.
Log in or register now!