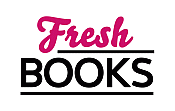 Hot, sizzling reads for July
"A colony planet where you can't trust the computer"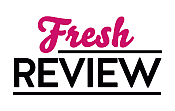 Reviewed by Clare O'Beara
Posted May 12, 2020

Science Fiction | Fantasy | Young Adult Science Fiction
This exciting new short novel by Hugh Howey brings colonists to an alien planet in HALF WAY HOME. Five hundred colonists are abruptly woken from sleeper pods when a fire starts in the AI-controlled unit. But not all of them make it out to safety. We gather right away that this fits the 'colony planet goes badly wrong' trope. Then I realised that there are few planets in literature where the endeavour goes well. Maybe it's like the quote that all happy families are alike but all unhappy families are unhappy in their own way. So how does bestselling author Hugh Howey distinguish his characters? Well, for a start, he plants suspicion that the AI computer really wanted to kill all of them.
To anyone who has read WOOL and is wondering how an author tops that, I'd say it's best not to make comparisons between an adult series and a YA read. However, some of the same elements are present; an artificially created environment in which only a few people represent humanity, segmentation of responsibilities, resentment of authority, rebellion (but of course), and climbing through tunnels. So much is going on and so many problems are presented, that it's hard to focus on individuals. We're guided by a boy aged fifteen – all the colonists are fifteen – called Porter, who was midway through being trained as a psychologist. The other workers have immediately necessary roles such as electrics, farmer, builder; we meet Tarsi, Kelvin, Oliver who is preachy and the security conscious Hickson.
SF fans and lovers of YA adventure will certainly want to get their teeth into the problems posed. Some strong language occurs. Have fun, watch out for earthquakes, and as Porter says, don't trust that computer. HALF WAY HOME is a breathless read which you won't want to put down for a minute.
SUMMARY
Five hundred of us were sent to colonize this planet. Only fifty or so survived.

We woke up fifteen years too early, we had only half our training, and they expected us to not only survive ... they expected us to conquer this place.

The problem is: it isn't safe here.

We aren't even safe from each other.
---
What do you think about this review?
Comments
No comments posted.

Registered users may leave comments.
Log in or register now!