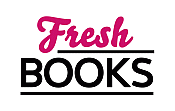 Hot, sizzling reads for July
"Easy and breezy. . . an enjoyable, escapist romance!"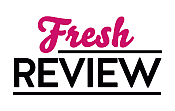 Reviewed by Danielle Dresser
Posted May 7, 2020

Romance Series | Romance Contemporary
Allison Randall is about to make a lucrative deal with Black Crescent Enterprises, the powerful company based in her hometown of Falling Creek, NJ. It's also the company whose CEO ran off with millions of dollars and ruined the lives of many local families. Allison's recruitment company is in the running to help find a new CEO and if this deal goes through, it'll put her business on the map. On the brink of great success, Allison decides to treat herself to a few days in the Bahamas on her aunt and uncle's exclusive, luxury resort. When low and behold, the one man she's been in love with forever is staying in the cabin next to hers. . .
Zane Patterson has been working overtime for as long as he can remember. His family was one of the many who lost everything in the Black Crescent scandal, and they are finally getting back on their feet after years of struggling. If it hadn't been for his best friend, Scott Randall and his family, Zane isn't sure he'd have made it this far. Taking a short vacation to the Bahamas before getting back to the grind of work, Zane is surprised when he finds out Allison, Scott's off-limits younger sister, is also staying at the same resort.
Allison has had a crush on Zane since they met years ago, and always assumed he considered her like his own sister, but spending time together in paradise reveals his feeling aren't so different than her own. . . Every time they start to get close, Zane feels guilty for hooking up with his best friend's sister. Allison wants nothing more than to have a passionate few days together, without the pressure of work and her family bearing down on her. But will Zane be able to trust her when he finds out she's working with the people who ruined his family? When a dangerous storm hits the area, their lives are in danger, and they both realize their feelings are more real than they thought. . .
FORBIDDEN LUST by Karen Booth is an enjoyable, escapist romance. Zane Patterson appeared in book one of the Dynasties: Seven Sins series, Ruthless Pride by Naima Simone, and in this book, readers will understand some of his questionable actions in that book. Zane has a lot of pent up angst because of how his family was swindled at the hands of the former CEO of Black Crescent, and he spends much of the book trying to get over these feelings. Allison Randall is a determined and vivacious heroine, who is ready to be taken seriously both in her place of work and by her family. Once Zane and Alison get over their initial hang-ups, they are able to have some fun before a tropical storm hits the Bahamas, and while secluded they reveal their true feelings. This contemporary romance is easy and breezy, hitting all of the beats expected in a frothy romance. Nothing unexpected takes place, but it's an entertaining novel nonetheless. More characters are introduced, who will more than likely be featured in the rest of the Dynastes: Seven Sins series, but FORBIDDEN LUST can be read on its own.
SUMMARY
Giving in to desire with her brother's best friend. . .

Next stop, paradise--

With the man of her forbidden fantasies?

A secluded island resort is the perfect romantic setting for the night of passionate abandon Allison Randall plans to share with Zane Patterson. Her elder brother's best friend has always been off-limits. . . and Zane is determined to keep it that way. But when a storm strands them together, neither can hold back. Everything Allison dreamed of is finally in reach. . . until unwelcome revelations threaten a rude awakening!
---
What do you think about this review?
Comments
No comments posted.

Registered users may leave comments.
Log in or register now!