"DEBUTANT'S DIARIES WILL WIN YOUR HEART!"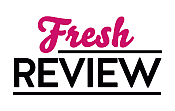 Reviewed by Patricia Pascale
Posted May 7, 2020

It's Friday night in London and Sophie Kincaid is ready to open the meeting of the secret society of the Debutante's Underground, made up of devotees of the column, Debutane's Revenge, where everything pertaining to love is explored. Women attend from all walks of life and Sophie knows she must find larger facilities for their next meeting because every spaced is filled. But where? Reviewing the Society's firm rules, Sophie stresses complete secrecy, anonymity, and truth must always be observed.
Sophie is the only one of the trio not married but that is due to change shortly. Her father is a drunk with huge gambling debts that have placed the family in financial ruin. Her older sister, Mary, was ill for many years and is unable to help her family. It is up to Sophie to marry a man she does not love to save her parents. She is unhappy but there is no other way. An arrangement has been made by Lord Singleton to take care of the debts in return for her hand in marriage. Though he is handsome and rich, Sophie does not have any feelings for him but she has no way out of this financial, and messy situation.
The meeting is a huge success and Sophie mentions looking for a larger facility for their meetings. An empty men's shop down the alley might suffice. Sophie goes there to look into the window. Seeing no one in sight, she tries the door. It is unlocked and she enters. Wandering around the shop, she thinks it would be suitable. A man appears and gruffly asks her who she is and what she wants?? He is sleep deprived and finds himself telling her he is Henry Reese, a recent Earl of Warshire, due to the accidental death of his beloved brother in the woods near home. He was forced to leave his men in the military and his best friend was killed right after Reese left to come home to bury his brother and take over the reins as Earl of Warshire, which he is struggling with. He has nightmares and is unable to sleep. When Sophie asks about renting his shop, he gives her a high price. But she makes him a soothing cup of tea with herbs and as he begins to relax, and Reese finds Sophie is like a balm to his tortured soul. He wants to see her again and offers her free rent for one evening spent with him during the week. Sophie takes the offer.
When they next meet, Reese takes her to his home which is huge and gorgeous. Sophie falls in love with the gardens, now filled with weeds but shows the promise of great beauty with some love and care. Sophie loves flowers and offers Reese plans to bring them back to their former grandeur. Their time together is magical. They laugh, talk endlessly and Sophia falls in love with Reese. She adds a "no touch" to their arrangement which becomes impossible between them. Their almost-nude midnight swim is a delight! Knowing their love is impossible because of her upcoming marriage to Lord Singleton, Sophie says goodbye to Reese. Both are brokenhearted.
WHEN YOU WISH UPON A ROGUE by Amy Bennett is pure joy! Our hero, Reese, is so lovable. He is handsome, kind, thoughtful, fun, and PERFECT. Their relationship builds as they bring out the best in each other. Anna Bennett knows how to tell a sterling story that will leave you with a happy heart. Third in the Debutante Diaries series, I must find the others to read and cherish. This is a winner! The happily ever after comes after a strange twist that I saw coming and added to this wonderful tale of finding forever love. I loved it!
SUMMARY
Once upon a time in Anna Bennett's When You Wish Upon a Rogue--third in The Debutante Diaries series--three young ladies vowed to record their first London seasons and to fill in the gaps of their educations.
She knows what she wants.
Miss Sophie Kendall is happiest arranging the secret meetings of the Debutante Underground, a group of women who come together to discuss the weekly advice column The Debutante's Revenge. What makes Sophie most unhappy is her impending march down the aisle to a man she does not love. But her family's finances are in increasingly dire straits.
He makes an offer she can't refuse.
Henry Reese, Earl of Warshire, hasn't slept in weeks. Desperate to escape his manor house and its haunting memories, he heads for one of his abandoned London properties. There he meets a beautiful, intriguing woman—trespassing. Reese is far less interested in Sophie's search for a secret meeting spot than he is in her surprising ability to soothe his demons. So he strikes a bargain with her: his shop in exchange for spending one night a week with him.
Is this love for real—or just a dream?
Sophie never expected this to happen. But she cannot deny the fire Reese sparks in her—and soon their shared desire burns bright. Sophie is irrevocably promised to another. But maybe these two ill-fated lovers can find a way to risk it all—all the way to happily ever after…
---
What do you think about this review?
Comments
No comments posted.

Registered users may leave comments.
Log in or register now!