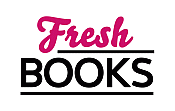 Hot, sizzling reads for July
"A memoir of wilderness, weather and willful dogs..."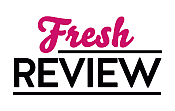 Reviewed by Clare O'Beara
Posted April 23, 2020

This memoir is subtitled A Story of Survival and a Quest for Meaning in the Far North. From this, you'll gather that EPIC SOLITUDE is set in Alaska, where Katherine Keith from Minnesota had set her heart on living and eventually did make her home. In between sections of her memories, she describes with great clarity and drama how she took up long-distance dog sledding. The Iditarod Trail Sled Dog Race and the Yukon Quest are both described, along with some of the hard lessons learned as Katherine decided to pit her skills against the wilderness, weather, and willful dogs.
Katherine has had some heartbreaking moments. She doesn't deny this truth. She tells us she decided to write her memoir upon turning forty, to prove to herself, her daughter, and readers that it is possible to keep going through the toughest of times, to endure and come out the other side. I would warn anyone edging around grief, abuse, or despair, that this story contains those themes and you will not necessarily feel comforted.
For instance, Katherine tells us how at college, she was unable to deal with her first marriage, and only later did she find that she was blocking bad childhood memories of her stepfather, but she didn't do anything about it. The signs are classic and nobody saw them or did anything, so it certainly was not the child's fault. But these events also change the way she sees things and accepts parts of her life as she grows up and turns to self-harm, which was difficult for me to relate to and understand fully.
Living in a cabin in the woods might seem romantic, especially with a hunky boyfriend. Katherine had come to Alaska to learn about sled dogs and I was heartily amused when she learned her vegetarian lifestyle wouldn't cut it in a state where people shoot what they ate, and then her immediate transformation. The dog sledding was far more heartening to read, though it still felt at times like Katherine was heaping punishment on herself. She worried about her dogs incessantly, I must say, and their care came before hers. EPIC SOLITUDE is an interesting exploration of what we do and why we do it, of formative experiences and determined but self-centred endurance living.
SUMMARY
All her life, Katherine Keith has hungered for remote, wild places that fill her soul with freedom and peace. Her travels take her across America, but it is in the vast and rugged landscape of Alaska that she finds her true home. Alaska is known as a place where people disappear -- at least a couple thousand go missing each year. But the same vast and rugged landscape that contributed to so many people being lost is precisely what has gotten her found.
She and her husband build a log cabin miles away from the nearest road and create a life of love. An idyllic existence, but with isolation and brutal living conditions can also come heartbreak. Chopping wood and hauling water are not just parts of a Zen proverb but a requirement for survival. Keith experiences tragic loss and must push on, with her infant daughter, alone in the Alaskan backcountry.
Long-distance dog sledding opens a door to a new existence. Racing across the state of Alaska offers the best of all worlds by combining raw wilderness with solitude and athleticism. The Iditarod Trail Sled Dog Race, the ''Last Great Race on Earth,'' remains a true test of character and offers the opportunity to intimately explore the frontier that she has come to love.
With every thousand miles of winter trail traversed in total solitude, she confronts challenges that awaken internal demons, summoning all the inner grief and rage that lies dormant. In the tradition of Cheryl Strayed's Wild and John Krakauer's Into the Wild, Epic Solitude is the powerful and touching story of how one woman found her way -- both despite and because of -- the difficulties of living and racing in the remote wilderness.
---
What do you think about this review?
Comments
No comments posted.

Registered users may leave comments.
Log in or register now!