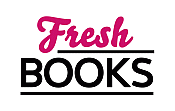 October's must-reads: a bookish harvest you won't want to miss!
"Great adaptation and update of the beloved and great superhero."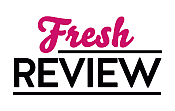 Reviewed by Jennifer Rummel
Posted April 9, 2020

Fantasy Superheroes | Graphic Novel
On the day of the famed race to Bana-Mighdall, Diana witnesses a storm out at sea. She hears the grumbling of thunder and witnesses ships going up in flames. When she hears a voice asking for help, she rescues a girl. However, having a human on the island causes the Amazons to start getting sick because humans are not welcome on the island.
Diana visits the Oracle to learn how to fix everything. Diana learns that the girl she saved is part of an ancient bloodline and conflicts follow the bloodline creating the worst moments for mankind. Diana may save everything she cares about if and only if she can bring this girl to a scared spring to reset and purge her bloodline. Diana swears to do everything in her power to make this happen – but she's unaware of the dangers that lurk ahead. She doesn't know who to trust. Diana only knows that she must complete the task or life as she knows it will be over.
Louise Simonson does a great job adapting Leigh Bardugo's Young Adult book into WONDER WOMAN: WARBRINGER, a graphic novel. The graphic novel keeps the pace, the danger, the action, and the emotion from the original novel. The muted tones of the artwork make the times of danger pop with bright colors. It's hard to put this graphic novel down.
SUMMARY
She will become one of the world's greatest heroes: WONDER WOMAN. But first she is Diana, Princess of the Amazons. And her fight is just beginning. Based on the New York Times bestselling novel by Leigh Bardugo, this graphic novel adaptation brings to life Diana's first adventure beyond the hidden shores of Themyscira.

Diana longs to prove herself to her legendary warrior sisters. But when the opportunity finally comes, she throws away her chance at glory and breaks Amazon law--risking exile--to save a mere mortal. Even worse, Alia Keralis is no ordinary girl and with this single brave act, Diana may have doomed the world.

Alia just wanted to escape her overprotective brother with a semester at sea. She doesn't know she is being hunted. When a bomb detonates aboard her ship, Alia is rescued by a mysterious girl of extraordinary strength and forced to confront a horrible truth: Alia is a Warbringer--a direct descendant of the infamous Helen of Troy, fated to bring about an age of bloodshed and misery.

Together, Diana and Alia will face an army of enemies--mortal and divine--determined to either destroy or possess the Warbringer. If they have any hope of saving both their worlds, they will have to stand side by side against the tide of war.
---
What do you think about this review?
Comments
No comments posted.

Registered users may leave comments.
Log in or register now!