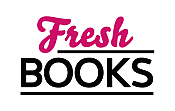 Grab your best read in March!
"A battle of wits and wills in this historical romance debut..."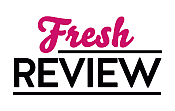 Reviewed by Danielle Dresser
Posted April 9, 2020

Five years after their surprising and celebrated love match, Lord James and Lady Violet Audley are not speaking to one another. Four years ago, they had an argument so volatile, so disheartening that they both stopped speaking to one another and never told anyone what actually happened. They are merely existing in the same house and going through the motions of London's high society, until Violet receives hasty word that James has been in a horse-riding accident, and she realizes she still has feelings for her husband and rushes to his side. But when she arrives expecting him to be bedridden, James is fully recovered, and annoyed that she came all this way for nothing. Violet decides she's going to give James a taste of his own medicine and make him think she's terribly ill so he can see how it feels to worry over a spouse's life.
What ensues is a battle of wits and wills: how long can Violet convincingly keep up her ruse? Will James ever let on that he knows she's faking? Can they be honest about the love and admiration they have for each other? After years of near-estrangement, Violet and James both have demons to grapple with and must learn to trust again…
TO HAVE AND TO HOAX by debut novelist Martha Waters has a lot going on. Between the marriage in trouble storyline, the one-upmanship between the hero and heroine, the big miscommunications, and meddling parents to boot, it's hard to pick where to concentrate throughout this narrative. While some of Violet's and James' antics are funny, their continued manipulation carries on too long to make their reconciliation believable. In fact, after they do grow closer and begin speaking again as well as sharing intimate moments, they are still keeping major secrets from each other, and it's difficult to look past these deceptions. Additionally, Violet is able to convince her seemingly level-headed friends to help her deceive her husband and James complains ad nauseum about his wife's antics to his friends. When they do finally open up, there's yet another miscommunication and James' neglectful father – a stern duke, of course – and Violet's overbearing mother are both there to make things worse. However, because this is a romance, everything does finally resolve itself, and Violet and James both have to grovel and apologize. Martha Waters is a gifted writer – her turns of phrase alone make this book an interesting read – but there are one too many plot points and the main characters come across as a bit immature at times.
SUMMARY
Five years ago, Lady Violet Grey and Lord James Audley met, fell in love, and got married. Four years ago, they had a fight to end all fights, and have barely spoken since.

Their once-passionate love match has been reduced to one of cold, detached politeness. But when Violet receives a letter that James has been thrown from his horse and rendered unconscious at their country estate, she races to be by his side—only to discover him alive and well at a tavern, and completely unaware of her concern. She's outraged. He's confused. And the distance between them has never been more apparent.

Wanting to teach her estranged husband a lesson, Violet decides to feign an illness of her own. James quickly sees through it, but he decides to play along in an ever-escalating game of manipulation, featuring actors masquerading as doctors, threats of Swiss sanitariums, faux mistresses—and a lot of flirtation between a husband and wife who might not hate each other as much as they thought. Will the two be able to overcome four years of hurt or will they continue to deny the spark between them?

With charm, wit, and heart in spades, To Have and to Hoax is a fresh and eminently entertaining romantic comedy—perfect for fans of Jasmine Guillory and Julia Quinn.
---
What do you think about this review?
Comments
No comments posted.

Registered users may leave comments.
Log in or register now!