"An explosive short thriller for Basejumpers"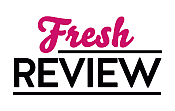 Reviewed by Clare O'Beara
Posted February 23, 2020

Thriller Military | Science Fiction Suspense/Thriller
DAEDALUS and Icarus wanted to fly, in Greek mythology. Today we have gliding wing parachutes and wingsuits which mean their pilots are flying – generally down and across – without power. Add a rocket motor and you have something to interest the Navy SEALS Winged Insertion Command. Tiger Baily, a dedicated Base-jumper, is recruited and given the full training before he is allowed to don the Gryphon-7 hard-shell wingsuit.
This SF tale is short but builds upon the earlier book by Robert G. Williscroft, which I heartily recommend, called Slingshot. We get a swift recap of how the slingshot firing capsules from the Equatorial Pacific into orbit was constructed, before Tiger Baily arrives at Fred Noonan Skyport 80,000 meters above Jarvis Island. He's about to put his money where his mouth is and see if Kiritimati Island can be hit by his speeding wingsuited body from near space.
The newcomer will find some terms such as a hypergolic rocket engine, but that's what Google is for. Hypergolic means that the rocket is powered by chemical fuels which ignite upon being mixed. I had fun learning from this story DAEDALUS: SWIC Basejump from Fred Noonan Skyport, which is convincing, chilling and shows that there is probably no limit to human ingenuity. More please!
Learn more about Daedalus
SUMMARY
Using a new Gryphon-7hard-shell wingsuit, Tiger Baily, irreverent member of the Navy SEALS Winged Insertion Command, makes a harrowing first experimental base jump from the edge of Space, the Fred Noonan Skyport 80,000 meters above Jarvis Island in the Equatorial Pacific. Tiger's target, which he must reach to survive, is Kiritimati Island, a tiny isolated atoll 379 km northeast of Jarvis over ever-threatening and oh-so-deep ocean waters.
---
What do you think about this review?
Comments
No comments posted.

Registered users may leave comments.
Log in or register now!