"How the American Women's Hospital drove ambulances across Europe"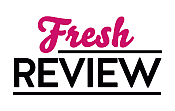 Reviewed by Clare O'Beara
Posted February 23, 2020

Arlene Favier is a fictional character and she tells for us the story of the brave women who formed the American Women's Hospital during World War I. Starting in Kentucky horse country, MERCY ROAD leads us from the privileged but hard working stud farm owners to the soldiers and ambulance drivers across the muddy fields of war-torn Europe.
Why would Arlene leave a happy and comfortable home for one of the most dangerous jobs open to women? Well, she didn't know it would be that tough. Her family's home burns down at the start of the story, and her beloved father is killed; then it turns out he has made a few unwise decisions and the family is short of money. Arlene has to seek work, but there isn't much of it going. She can start in a factory in a nearby city, or make use of the fact that she's able to speak French and well educated, and can drive. The American Women's Hospital, little known and desperate for stable volunteers, will pay her a decent wage and a bonus if she stays to the war's end. However long that might be. Arlene thinks an ambulance driver will be well away from front-line danger, and nobody tells her otherwise.
I love the strong cover of this book, and the evocative atmosphere of the tale, which quickly immerses us in shelling, potholes, hospital scenes and desperation. The American Women's Hospital is little known here and we are told these women stayed on after the war ended, setting up hospitals and providing medical care to locals, just as they did anywhere behind the lines during the awful conflict. To follow one young woman is to understand the sudden allure of a forbidden romance, the uneasiness of pursuit by an unbalanced officer, the quandary of truth or betrayal. Ann Howard Creel also tells us plenty about the horse breeding scene at that time and shows how quickly people could fall from being society's darlings to not quite respectable.
Ann Howard Creel explains that she had never heard of the Hospital movement and found the story so compelling that she had to learn all the details and write about this time. She lives in Austin, Texas, and has penned several historical novels, including An Uncertain Season about living through the hurricane in 1900 that ravaged Galveston Island. I expect I'll be picking up more of her books any time I see them.
SUMMARY
Inspired by the true story of the World War I American Women's Hospital, Mercy Road is a novel about love, courage, and a female ambulance driver who risks everything.
In 1917, after Arlene Favier's home burns to the ground, taking her father with it, she must find a way to support her mother and younger brother. If she doesn't succeed, they will all be impoverished. Job opportunities are scarce, but then a daring possibility arises: the American Women's Hospital needs ambulance drivers to join a trailblazing, all-female team of doctors and nurses bound for war-torn France.
On the front lines, Arlene and her fellow ambulance drivers work day and night to aid injured soldiers and civilians. In between dangerous ambulance runs, Arlene reunites with a childhood friend, Jimmy Tucker, now a soldier, who opens her heart like no one before. But she has also caught the attention of Felix Brohammer, a charismatic army captain who harbors a dark, treacherous secret.
To expose Brohammer means risking her family's future and the promise of love. Arlene must make a choice: stay in the safety of silence or take the greatest chance of her life.
---
What do you think about this review?
Comments
No comments posted.

Registered users may leave comments.
Log in or register now!