"The mythology behind this series is definitely my favorite aspect of this series."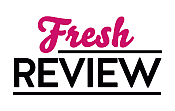 Reviewed by Annie Tegelan
Posted January 16, 2020

Jennifer Armentrout returns to the world of the Lux with the second installment of the Origin series. THE BURNING SHADOW follows Evie as she tries to navigate her way through his dark and mysterious world. After having lost pieces of her memories, she is still trying to regain her footing. However, nothing seems to stand still very long in this action-packed novel.
Luc, the Origin, who is both alluring and infuriating is Evie's one guiding light. However, she doesn't always seem to see eye-to-eye with him. As a romance blooms between them, I found myself more interested in seeing Luc's character soften toward her. If you like the bad boy personality with a lot of endless bickering, then I think you're going to enjoy this romance. It definitely keeps in line with the Lux series, which this series is a spinoff of.
The mythology behind this series is definitely my favorite aspect of this series. While the romance is fun, I feel like the worldbuilding really is the driving force behind this series. It almost has a Science Fiction feel to it without feeling so bogged down. So if you're in the mood for a light and exciting mood, I would recommend THE BURNING SHADOW to any affable reader.
SUMMARY
#1 New York Times, USA Today, and internationally bestselling author Jennifer L. Armentrout returns to the world of the Lux with The Burning Shadow, the steamy, shocking second installment of the Origin series that will leave readers reeling.
When Evelyn Dasher crossed paths with Luc, she was thrown headfirst into the world of the Lux—only to discover that she was already far more involved in their world than she ever suspected.
Because the Luxen aren't the only ones with a hidden past. There's a gap in Evie's memory, lost months of her life and a lingering sense that something happened, something she can't remember and nobody is willing to tell her. She needs to find out the truth about who she is—and who she was. But every answer she finds only brings up more questions.
Her search for the truth brings her ever closer to Luc, the Origin at the center of it all. He's powerful, arrogant, inhumanly beautiful, extremely dangerous…and possibly in love with her. But even as Evie falls for him, she can't help but wonder if his attraction is to her, or to the memory of a girl who no longer exists.
And all the while, a new threat looms: reports of a flu-like, fatal virus that the government insists is being spread by Luxen. A horrifying illness that changes whoever it touches, spreading panic across a country already at its breaking point.
---
What do you think about this review?
Comments
No comments posted.

Registered users may leave comments.
Log in or register now!