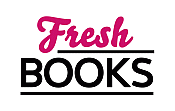 Your August adventures in reading
"Fraught with tension, full of dirty talk, and scorching hot."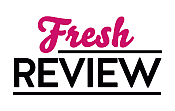 Reviewed by Danielle Dresser
Posted January 9, 2020

Rosie Vega married her high school sweetheart Dominic after spending most of her life madly in love with him – they shared everything, grew up together, and have barely said more than a few words to each other in recent years. The passion still exists between them, but that only goes so far… Rosie feels like she no longer knows her husband, or if he even values her in his life. Rosie has a dream of opening her own restaurant, celebrating and showcasing her Argentinian heritage, but she has no idea to bring the idea up with Dom, let alone tell him that she's already found the perfect building for it. But with their communication so broken, Rosie decides it's time to take drastic measures: she moves out and signs them up for marriage counseling.
Dom is taken aback when his wife leaves and makes the decision to bring an outside voice into their marriage. Dom's Puerto Rican parents are the model for his own marriage: his father always provided and cared for his mother, and they're still together, so it should be the same for his own marriage with Rosie. A former Marine, Dom expresses himself through actions and showing Rosie he cares for her rather than actually telling her anything. And when their hippie marriage counselor tells them not to have sex, Dom is at a loss with what to do to convince his wife to stay. However, through open communication, learning each other's love languages, and discovering their connection isn't totally lost, Dom and Rosie find a path back to trust. But when a long-hidden secret surfaces, Rosie and Dom aren't sure their love will survive…
LOVE HER OR LOSE HER by Tessa Bailey is an emotional second-chance/marriage-in-trouble romance. Everyone around Rosie and Dominic assumes things are fine between them, even though it has been literal years since they've had a meaningful conversation. Between Dom's deployment, Rosie's suppressed restaurant dreams, and not only growing up but also apart, the Vegas have a lot of soul-searching to do. Rosie turns to the women of the "Just Us League" for support and as recipe taste-testers, discovering much needed female friendship, which helps in her own self-awareness and growth. And while Dom does have his co-workers to vent his frustrations to, his journey is mostly solitary, as he learns how he needs to change to be the man his wife deserves. The side characters of LOVE HER OR LOSE HER are mainly there for comic relief; Georgie and Travis from the first Hot & Hammered book are engaged and planning their wedding, and Rosie's new BFF Bethany is clearly going to end up with new guy-on-the-job Wes in the next book based on their immediate "enemies-to-lovers" banter. As expected in a Tessa Bailey novel, the love scenes are fraught with tension, full of dirty talk, and scorchingly hot.
SUMMARY
New York Times bestselling author Tessa Bailey returns with a unique, sexy romantic comedy about a young married couple whose rocky relationship needs a serious renovation...
Rosie and Dominic Vega are the perfect couple: high school sweethearts, best friends, madly in love. Well, they used to be anyway. Now Rosie's lucky to get a caveman grunt from the ex-soldier every time she walks in the door. Dom is faithful and a great provider, but the man she fell in love with ten years ago is nowhere to be found. When her girlfriends encourage Rosie to demand more out of life and pursue her dream of opening a restaurant, she decides to demand more out of love, too. Three words: marriage boot camp.
Never in a million years did Rosie believe her stoic, too-manly-to-emote husband would actually agree to relationship rehab with a weed-smoking hippie. Dom talking about feelings? Sitting on pillows? Communing with nature? Learning love languages? Nope. But to her surprise, he's all in, and it forces her to admit her own role in their cracked foundation. As they complete one ridiculous—yet surprisingly helpful—assignment after another, their remodeled relationship gets stronger than ever. Except just as they're getting back on track, Rosie discovers Dom has a secret... and it could demolish everything.
---
What do you think about this review?
Comments
No comments posted.

Registered users may leave comments.
Log in or register now!